Looking for some fine, new sportswear to step into the New Year?
Shoes that are looking sleek like a feline, or striped to your fashion?
Well don't say Goodyfeed didn't bojio because LiNK is having a huge warehouse sale at 9 Chang Charn Road from 20 to 23 January!
Whether it's Adidas, Puma, Sketchers, Under Armour or even Triumph—ladies, you're covered both inside and out—LiNK has collaborated with these brands below to put a mega sale for the Chinese New Year with discounts that can go up to 80%!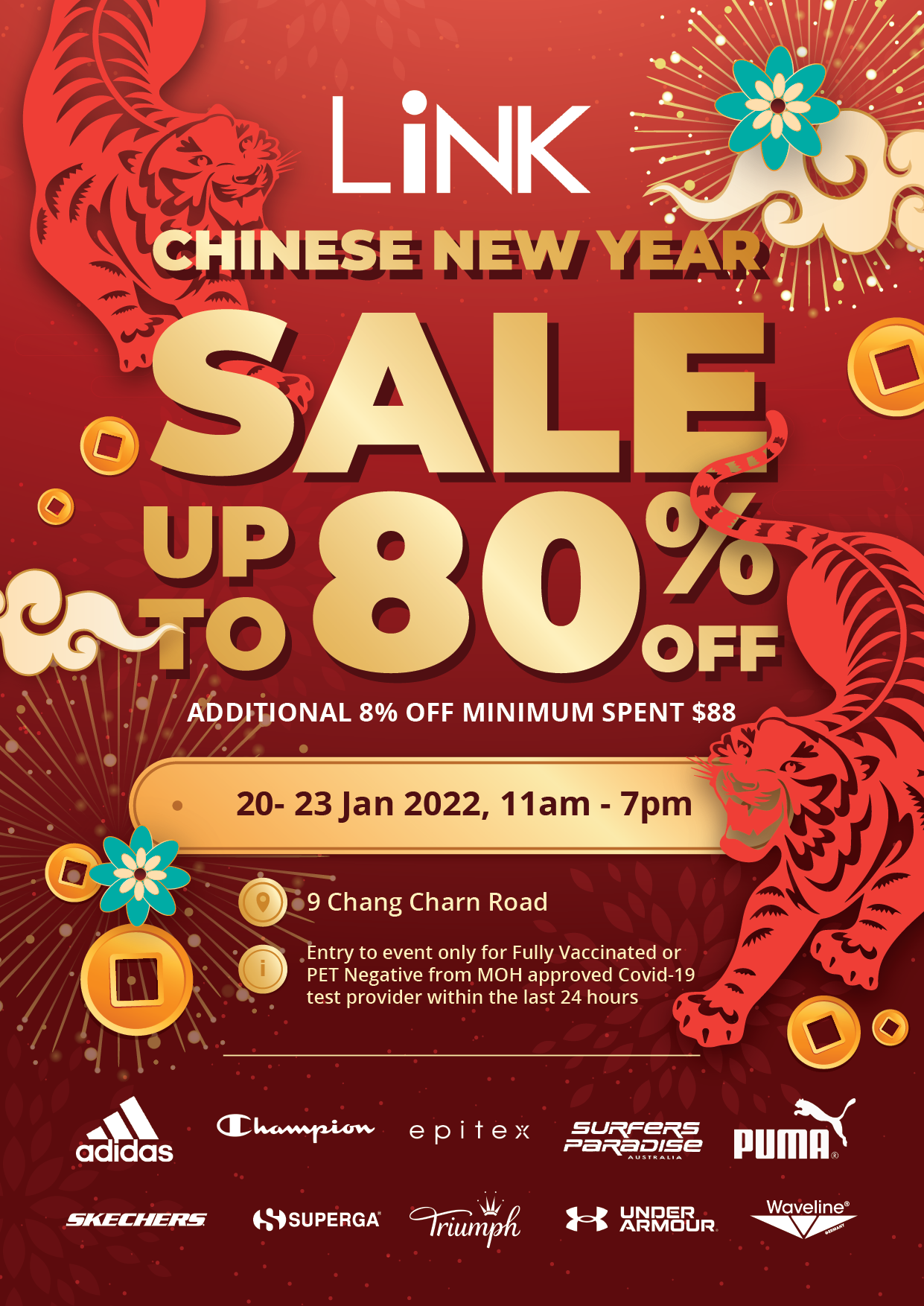 Don't tell me your inner Singaporean that thrills for sales and sweet deals isn't shaken, because I'm certainly tempted to grab myself some good steals.
Sales, Sales, and More Sales
With Adidas, LiNK is offering a whole assortment of goods to choose from, be it sweaters, shirts, bags and shoes.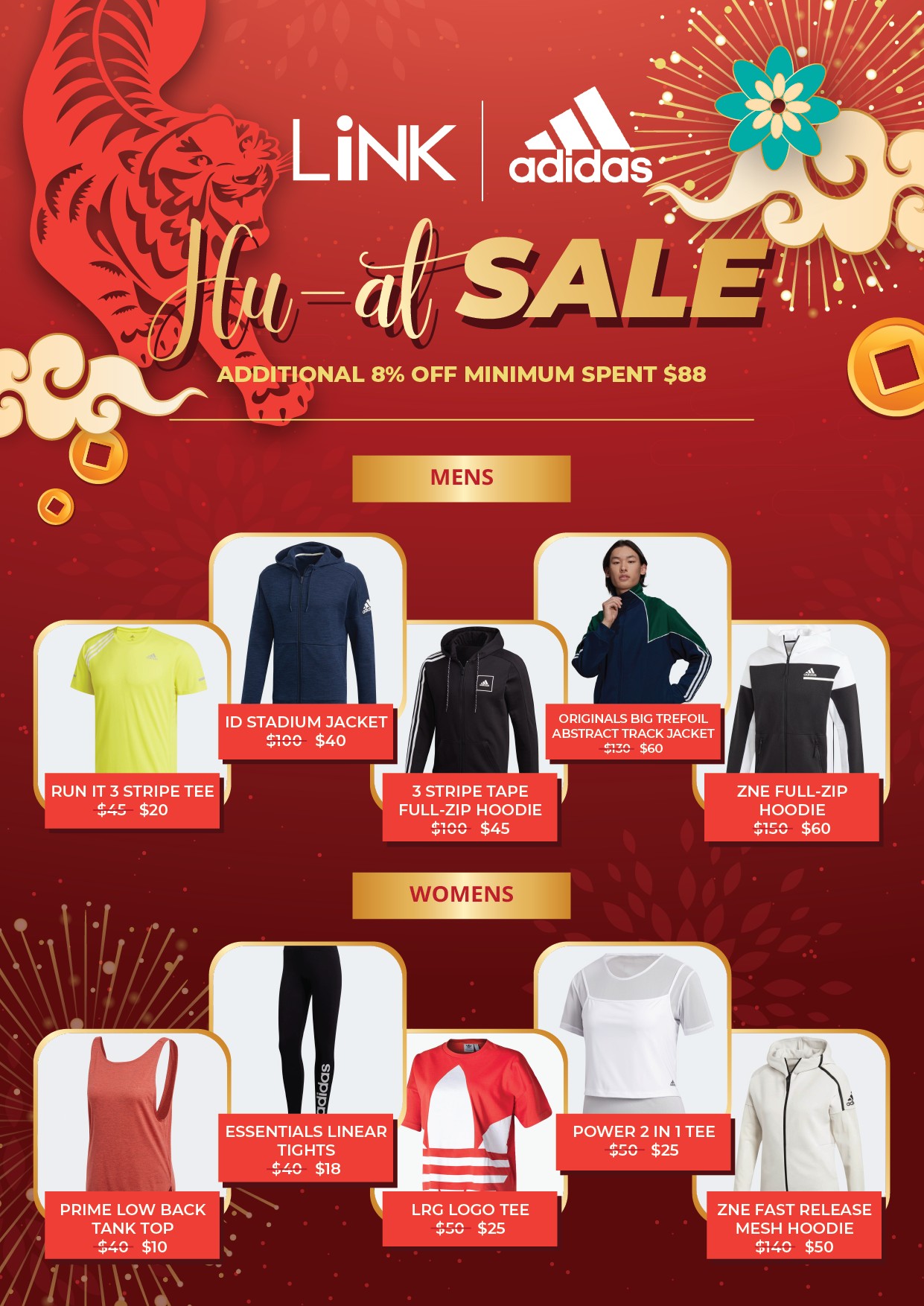 If you're in desperate need for new sports shoes or just a comfortable and breathable pair for your feet on the daily, LiNK has you covered with half-priced goods from Adidas, Puma, Sketchers, and Sperry.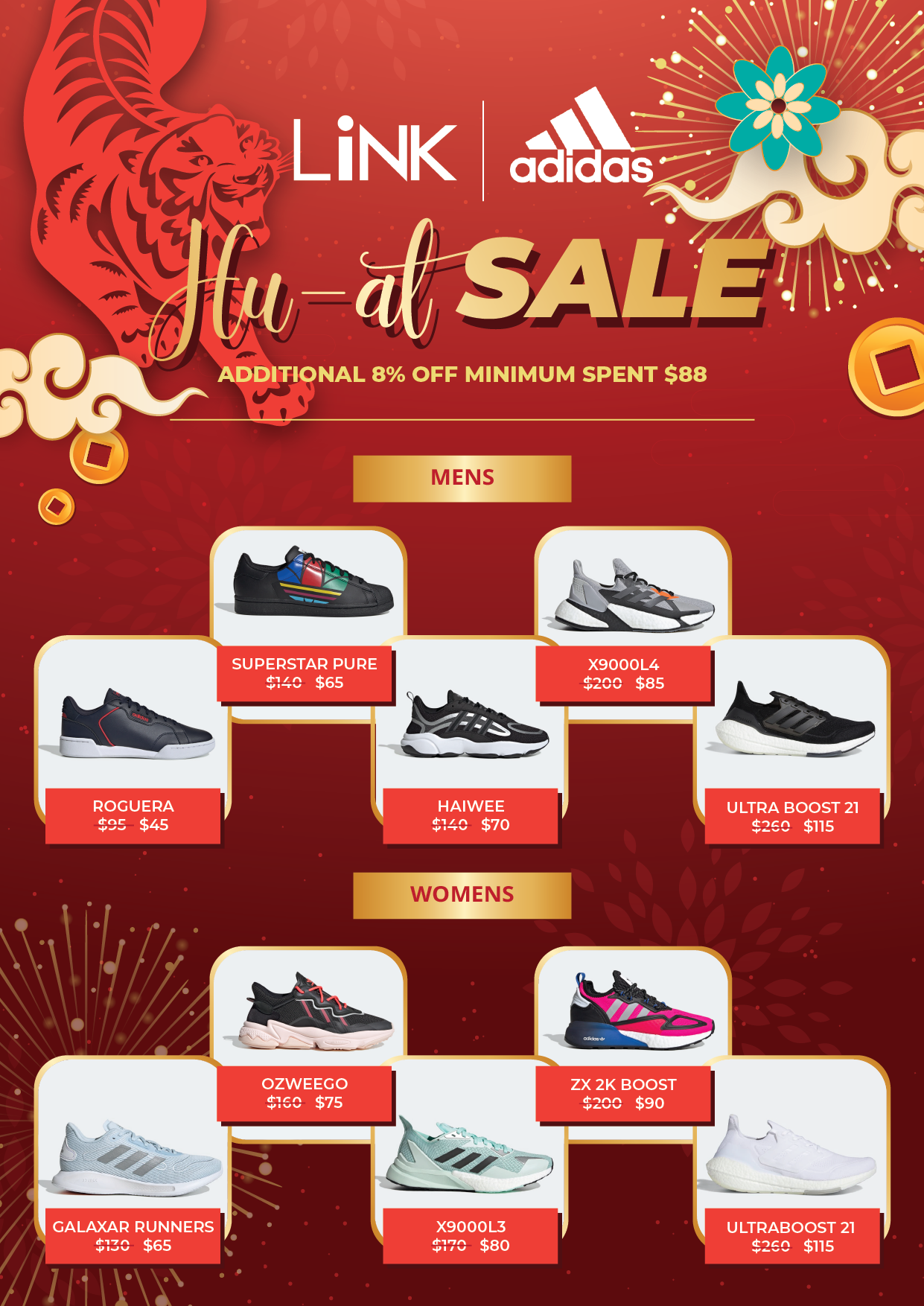 Join our Telegram channel for more entertaining and informative articles at https://t.me/goodyfeedsg or download the Goody Feed app here: https://goodyfeed.com/app/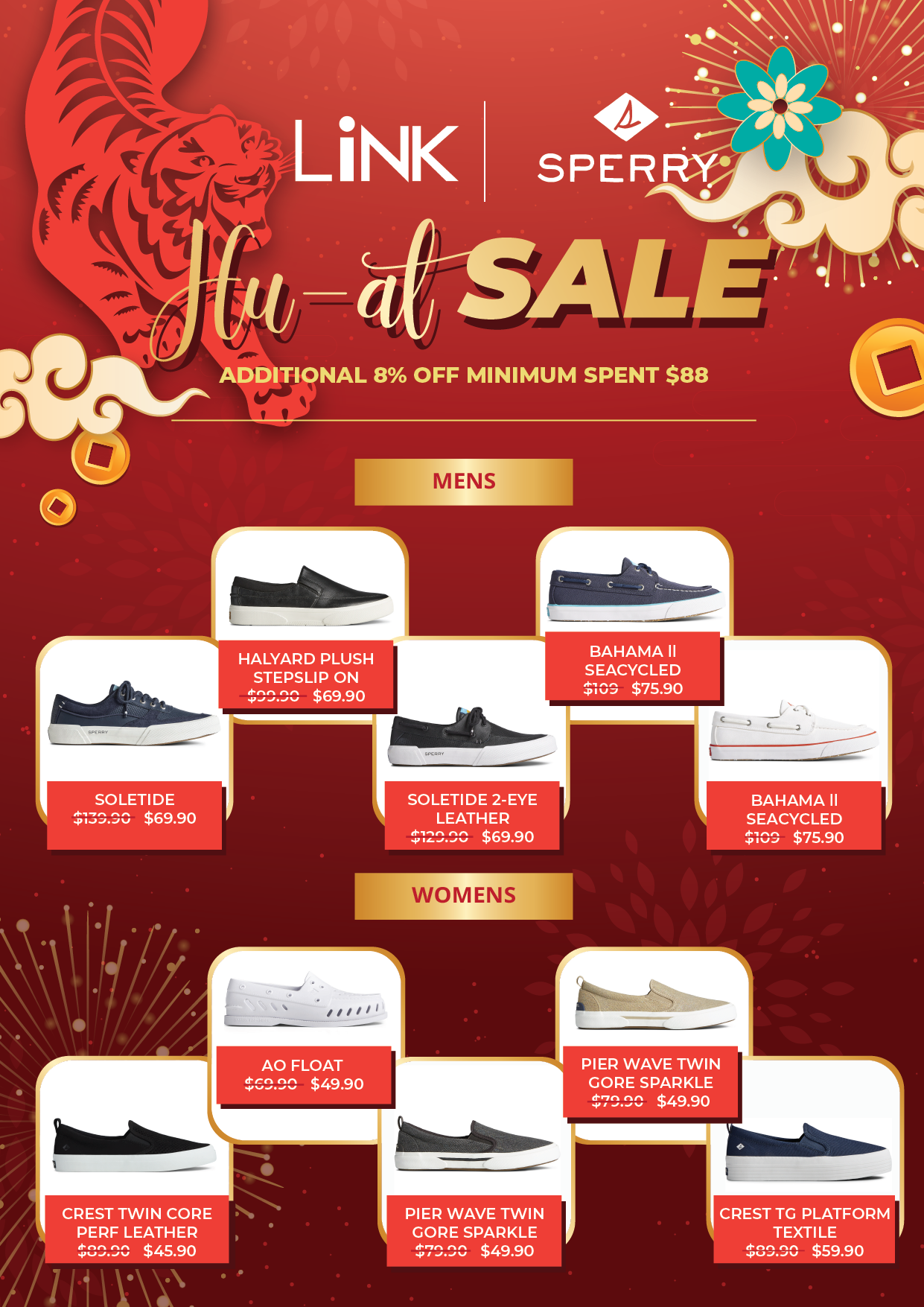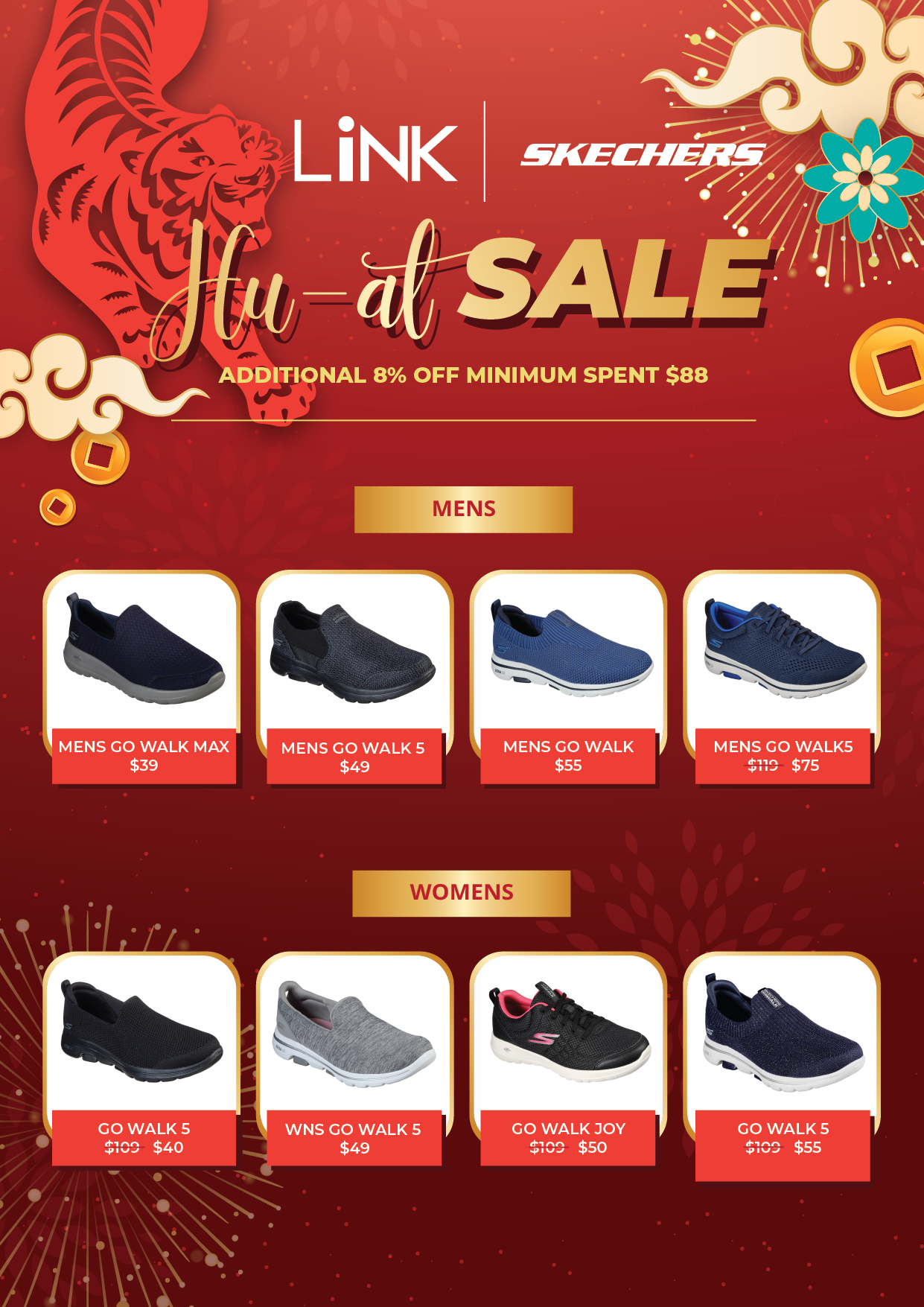 With all these well-known brand names flying about, you certainly don't have to doubt the authenticity of the goods or the listed prices.
It's the new year and it's time to treat yourself with that therapeutic and almost guilt-free purchases with these lowered prices.
If you're looking something even fancier than the options above, perhaps the shoes from CAT like their ankle-high leather boots might be of interest to you: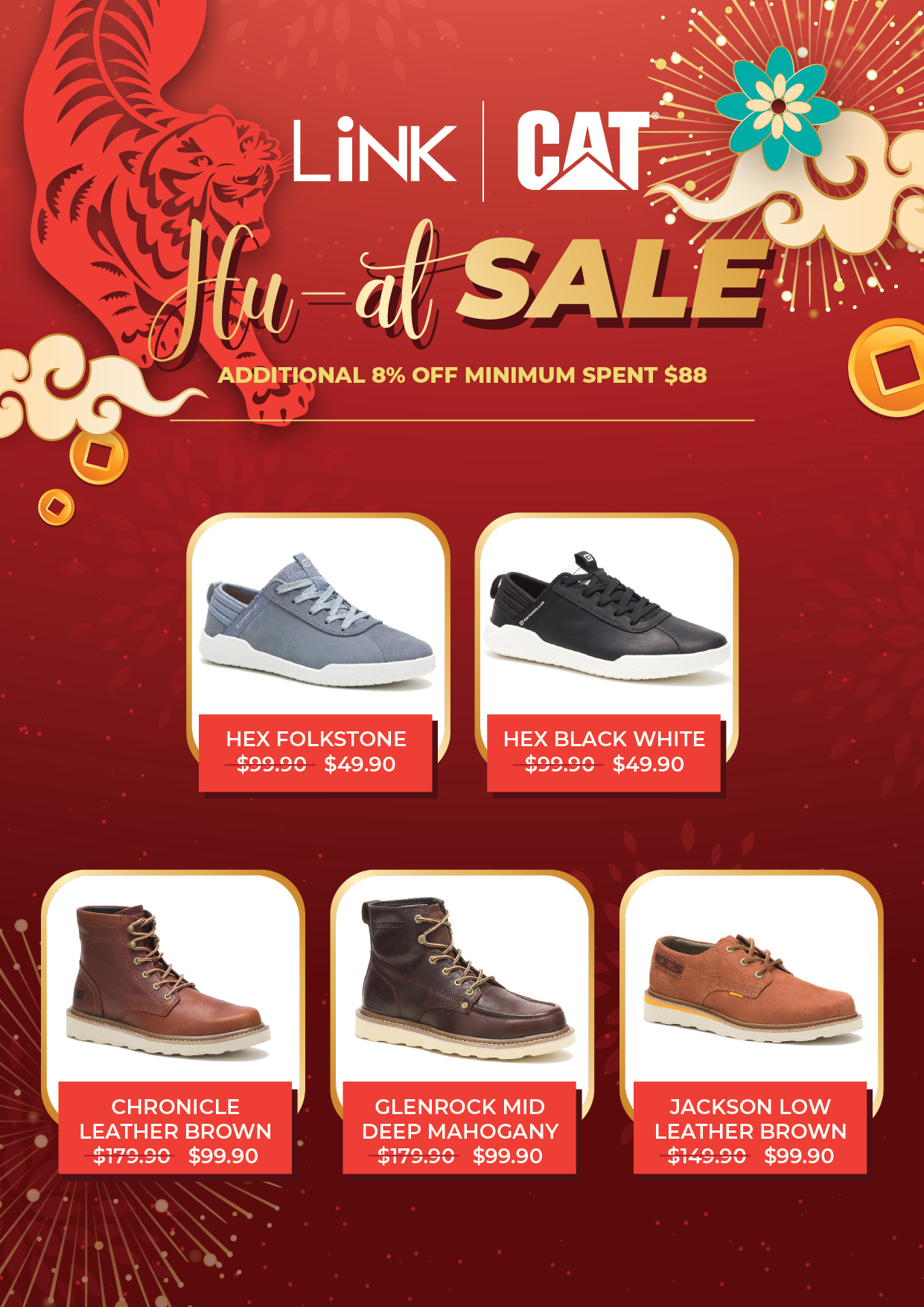 And just for the heck of it, to really meet that $88 for that extra 8% discount or to make your trip more worthwhile, you can even sort through the bedsheets that they are offering on discount to brighten up or renew your bedroom with new bedsheets and bath towels.
Remember, the sale only lasts for four days from 20 January to 23 January, and you must be fully vaccinated to enter the venue.
Readers, get ready to shop away!
Read Also:
Featured Images: Facebook (LINK outlet store)