Just got your BTO?
Or maybe you've got extra cash to spare after you realise that an air ticket to South Korea now cost over $1,000?
Well, here's the good news: make your dollar count and take a journey to the east, because Harvey Norman is having a massive sale.
Harvey Norman Factory Outlet Warehouse Sale
Since 12 October 2021, the Harvey Norman Factory Outlet at Chai Chee has been having a warehouse sale.
Lest you're not aware, a factory outlet sells outdated or discontinued products at a lower price.
A warehouse sale is…something that somehow makes your wallet lighter every time you're in one.
According to Harvey Norman, over $5 million worth of deals will be available, and they're below outlet price—upwards to a whopping 90% discount.
A week ago, they posted some examples of the discount items:
That didn't gain traction even though the deals look enticing.
Then on Monday, they posted this:
And that went viral.
But it was this image that caught people's attention: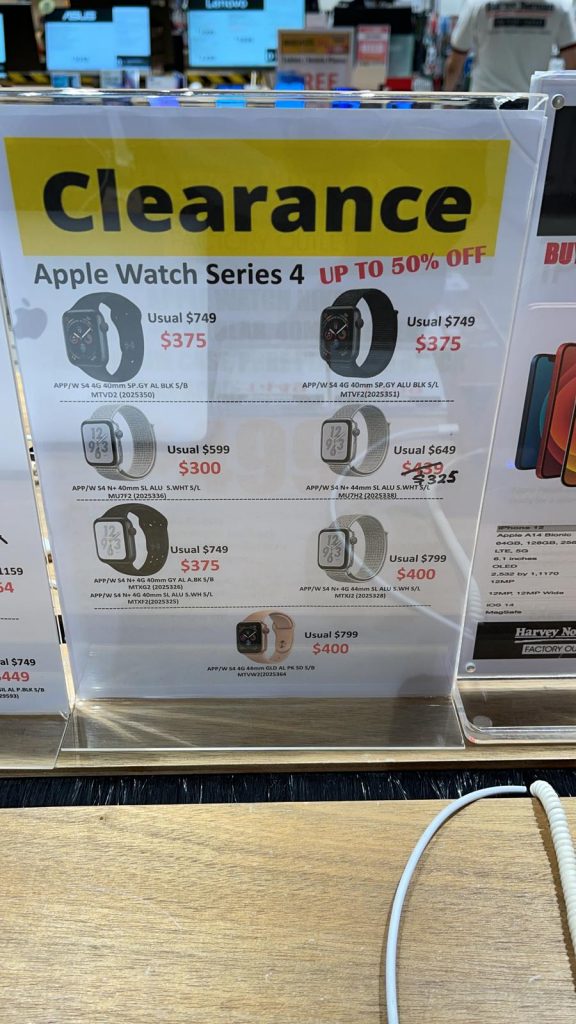 While the Series 4 was released back in 2018, it's still a relatively expensive watch, with the highest end one being sold in the market at about $500 to $600 (it's no longer being listed in Apple online store), so getting it at $300++ is still a good deal.
But of course, to each his own: this fellow kind of makes sense: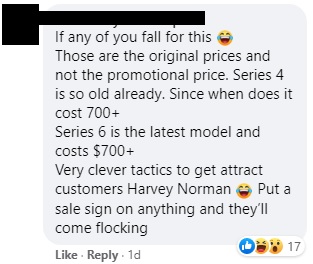 This image itself has over 700 Shares, so don't be surprised if it's out of stock when you're there.
Harvey Norman Factory Outlet
The Harvey Norman Factory Outlet is located in an industrial area, at ESR BizPark.Shuttle buses are available.
Here's the full address:
Harvey Norman Factory Outlet
#01-01 / #02-02
ESR BizPark 750B Chai Chee Road
Featured Image: Facebook (Harvey Norman Singapore)