It's not common to see a headline like this, so you can bet that it shocked the nation so much, our Home Affairs Minister made a statement after this was announced.
So, what happened?
Everything About the Secondary School Student Who Intended to Attack Muslims in 2 Mosques in S'pore
The name and school of the youth aren't revealed, so don't bother trying to find out his identity.
Before this, you need to know what happened in Christchurch, New Zealand, on 15 March 2019. Back then, a white supremacist from New Zealand, Brenton Tarrant, killed 51 Muslim worshippers in two Christchurch mosques and even livestreamed his actions on Facebook.
He has since been sentenced to life in prison without parole, and the deadliest shooting in the country led to many reforms, from new firearms laws in New Zealand to new regulations in social media livestreaming.
But it turns out that those weren't the only effects Tarrant had caused, because the youth involved here has actually intended to do the same thing on the anniversary of the Christchurch attacks.
The youth, a Protestant Christian of Indian ethnicity, is the first detainee to be inspired by far-right extremist ideology.  He is also the youngest individual to-date dealt with under the ISA for terrorism-related activities.
He was self-radicalised, motivated by a strong antipathy towards Islam and a fascination with violence.  He watched the livestreamed video of the terrorist attack on the two mosques in Christchurch and read the manifesto of the Christchurch attacker.
He had also watched Islamic State in Iraq and Syria (ISIS) propaganda videos, and came to the erroneous conclusion that ISIS represented Islam, and that Islam called on its followers to kill non-believers.
Plan to Attack in 2021
According to the Internal Security Department (ISD), it was clear from the attack plans and preparations that this youth was influenced by Tarrant's actions and manifesto.  First, he planned to carry out his attacks on 15 March 2021, the anniversary of the Christchurch attacks.
He chose Assyafaah Mosque and Yusof Ishak Mosque, both in Woodlands, as his targets, because they were near his home.  He conducted online reconnaissance and research on both mosques to prepare for the attack.
Second, like Tarrant, the youth intended to drive between the two attack sites, and therefore devised a plan to procure a vehicle to use during the attack. He did not have a driving licence, but he had watched videos on how to drive and rent a BlueSG car, and had planned to steal his father's credit card to commit the act.
Third, he bought a tactical vest from an online platform, and intended to adorn the vest with right-wing extremist symbols, and modify it so that he could strap on his mobile device to livestream the attack.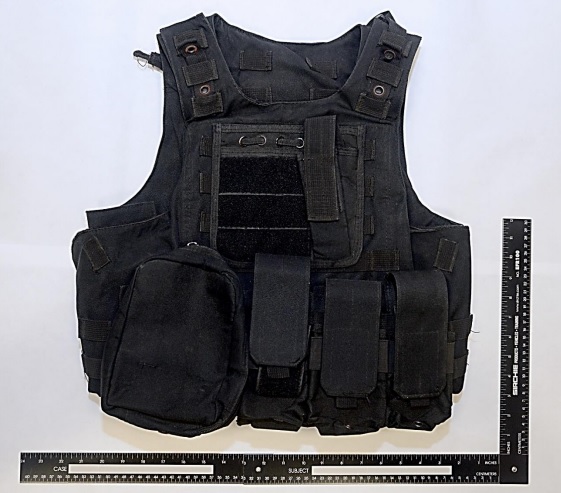 Just like Tarrant, he had prepared two documents which he intended to disseminate prior to his attacks. The first was a message to the people of France, which he drafted after the attack against Christians in a church in Nice, France, on 29 Oct 2020.
In the message, he called on the French people to "stand up for what is right", claiming that "we cannot let them [i.e. Muslims] lurk in our bushes and wait for them to attack". He referred to his intended attacks as a "massacre", an "act of vengeance" and a "call for war" against Islam. He also referred to readers as a "great audience", in reference to his intention to livestream his attacks.
The second document, which was still unfinished when the youth was arrested, was a manifesto detailing his hatred for Islam and his belief that "violence should never be solved with peace", because peace, while "moral", is "nowhere near effective" as violence.  He also expressed hope that "my act of extremism or some would call 'a justifiable act of violence'… would cause a change in those who believe that Islamic extremism is right".  The draft borrowed heavily from Tarrant's manifesto and referred to Tarrant as a "saint" and the Christchurch attacks as a "justifiable killing of Muslims".
Shockingly, he had admitted that he could only foresee two outcomes to his plan – that he is arrested before he is able to carry out the attacks, or he executes the plan and is thereafter killed by the Police.
Trouble with Online Purchase
The youth's final choice of weapon would be a machete (a long-bladed knife), but that wasn't his first option.
His original plan was to use a rifle similar to that used by Tarrant.  He managed to find a prospective seller via a private chat platform, but did not follow through with the purchase when he suspected it was a scam.  He nevertheless persisted to search for firearms online, and only gave up the idea when he realised that it would be difficult to get his hands on one given Singapore's strict gun-control laws.
He also explored making a Triacetone Triperoxide (TATP) bomb, and mimicking Tarrant's plan of setting fire to the mosques with gasoline.  He eventually dropped both ideas due to logistical and personal safety concerns.
To prepare himself for the knifing attack, the youth had watched YouTube videos, and was confident that he would be able to hit the arteries of his targets by randomly slashing at the neck and chest areas.  At the point of his arrest by ISD, the youth had found his choice machete on Carousell but had not purchased it yet.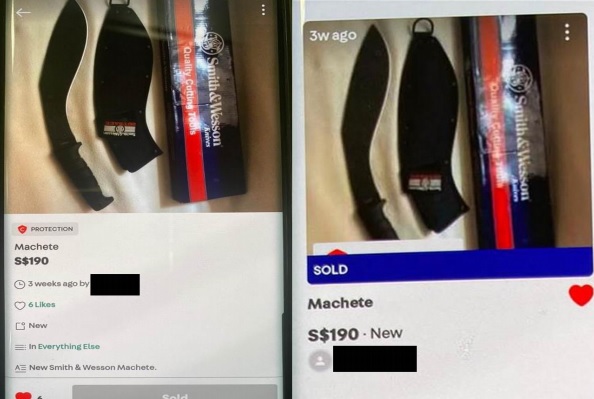 Yes, it appears that the machete is eventually sold but let's hope the buyer has good intentions for the purchase.
Here's Home Affairs Minister K Shanmugam's statement detailing how serious this incident is, and how this is a "long battle":
ISD urges the public to stay alert to suspicious items and individuals and to inform the authorities by calling 999, sending an SMS to 71999 or using the "Report" function in the SGSecure application.  Members of the public are also encouraged to familiarise themselves with SGSecure advisories such as "Run, Hide, Tell" and "Press, Tie, Tell".
Featured Image: ISD
Like writing? Goody Feed is looking for writers! Click here for more info!