For all the hate it received, the circuit breaker has significantly slowed down the rate of coronavirus infections in the country.
We used to get over 1,000 new cases every day in April, but now we get around 300 to 500 new infections daily.
Due to this decrease, Singaporeans are calling for a quicker transition to Phase 2, the second phase of the country's safe reopening where people will be allowed to visit their friends and leave their houses without having to explain why.
But, as one of our ministers explains, we still have to consider one lurking threat that could cause our numbers to skyrocket again if we don't take it seriously: asymptomatic carriers.
Minister: Half of S'pore COVID-19 Cases Have no Symptoms But Infections Can Still Happen
National Development Minister Lawrence Wong has good and bad news for us.
The good news is that half of Covid-19 cases in Singapore are asymptomatic, which means that they do not exhibit any symptoms of the virus, such as coughing or sneezing.
"Based on our experience, for every symptomatic case you would have at least one asymptomatic case", Minister Wong said.
This is good because it means that half of all coronavirus cases will not fall severely ill. Asymptomatic cases are also less likely to spread the virus to others because they are not expelling infectious respiratory droplets through coughs or sneezes, unlike those with symptoms.
But…
Minister Wong said that despite the fact that asymptomatic cases spread the virus less easily, there have been cases of asymptomatic transmission in Singapore, especially between patients living in close quarters.
This is the main reason why the government is being so cautious in reopening the country's economy.
Singapore recently entered Phase 1 of its safe reopening, opening schools and more businesses after a lengthy "circuit breaker".
But, as I'm sure you know, residents are still telecommuting and not allowed to make social visits.
"People have commented – why are we not reopening the economy faster?" Wong said.
"We have to take a more cautious approach…there are still asymptomatic cases which we may not have detected circulating in the community", he said.
WHO: Asymptomatic Transmission is Rare
According to the World Health Organization's technical lead for coronavirus response, transmission by someone who is not showing symptoms appears to be rare.
"From the data we have, it still seems to be rare that an asymptomatic person actually transmits onward to a secondary individual", said Maria Van Kerkhove.
Kerkhove based this assertion on reports from countries who are doing "very detailed contact tracing". According to Kerkhove, secondary transmission of asymptomatic carriers is "very rare".
Moreover, one Singaporean study showed that an estimated 23 per cent of household close contacts of Covid-19 patients infected were asymptomatic.
The study, which was conducted by the National Centre for Infectious Diseases (NCID), traced about 2,500 household close contacts who were placed under quarantine.
The Situation In Singapore
Yesterday, the country reported 386 new Covid-19 cases, bringing the total number to 38,296.
Infections seem to be dwindling, with only two cases in the community reported yesterday.
Meanwhile, New Zealand recently declared themselves free of Covid-19, with health officials saying that there were no more active cases of the coronavirus remaining.
As a result, they've lifted all their coronavirus-related restrictions.
New Zealanders right now: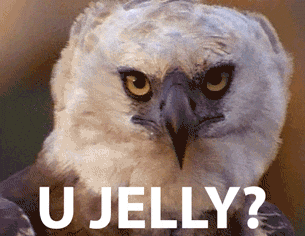 If Singaporeans want Prime Minister Lee Hsien Loong to don a pink shirt and tell the nation that Singapore too is "virus-free", then we should continue to follow the safe distancing rules in place and stop complaining about Phase 1.
Remember, New Zealand also reopened their country in phases.
So, we're certainly doing the right thing. We just need a bit of patience.