If you've watched Rocky, you would know that the titular character has a distinct habit of beating his meat.
As in, this meat.
And it seems that somewhere in Singapore, a peacock has jumped on the whole "Rocky training montage" bandwagon…
As it appears to have regarded a parked car as its meat.
Much to the chagrin of the car owner, I'm sure.
Peacock in Sentosa Scratched Parked Car As It Thought It's Fighting Another Peacock
Four days ago, on 17 October 2020, Facebook user Eric Tan uploaded a unique entry onto the social media platform:
A post dedicated to a majestic peacock, which seemed to have a bone to pick with a particular car.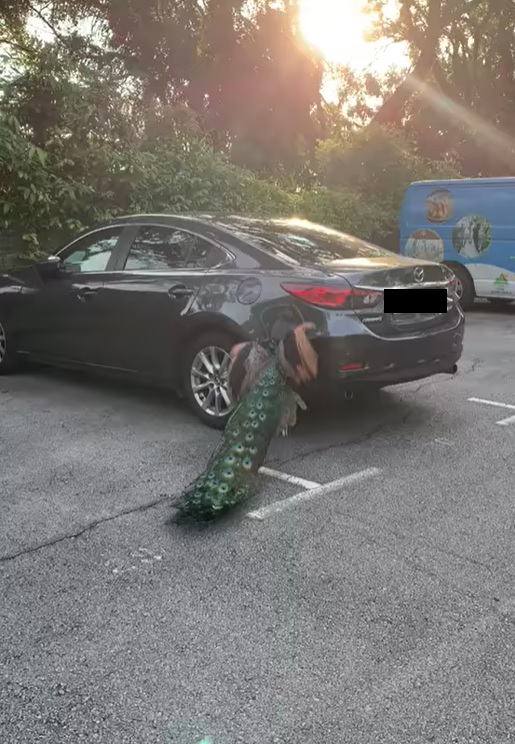 Note: The incident was also shared on the Motorist Singapore Facebook page on the same day.
In the 0:11 video clip, the peacock, whom we shall name Pocky for the sake of this article, could be seen launching a series of deadly attacks on the poor Mazda sedan.
The first blow was dealt at the start, with the second blow delivered towards the end mark of the clip.
One thing's sure though; Pocky has a really nasty scratch attack.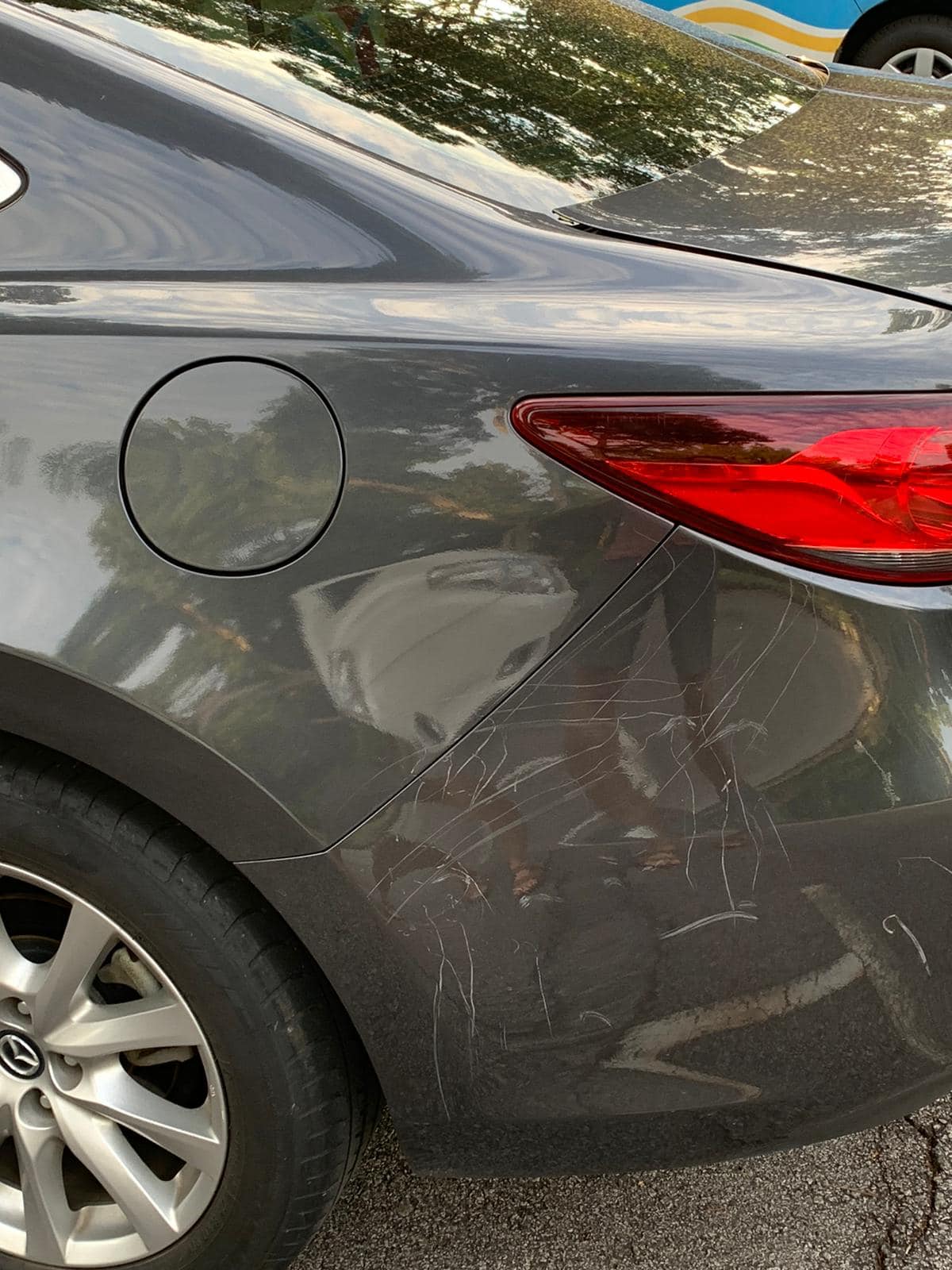 Now if you look closely, you can see how the intricate patterns form a caricature of Rocky.
Paying homage to its reel-life mentor, no doubt.
You can view the full Facebook video here.
Don't offend the "bird man", otherwise they will poke you from behind (the car)千万不要得罪"鸟人" 不然的话他会poke你后面(车)#sentosa#peacock#DontBethe鸟人

Posted by Eric Tan on Friday, 16 October 2020
And Netizens Are Up In Arms
Upon witnessing Pocky's deadly blows, Netizens could not help but express worry over the beaten car.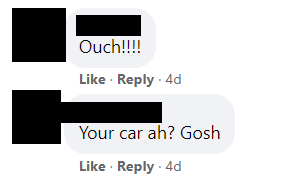 One also asked a very pertinent question: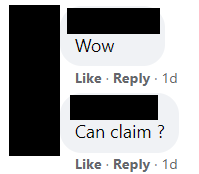 A notion which is compounded by the following conversation: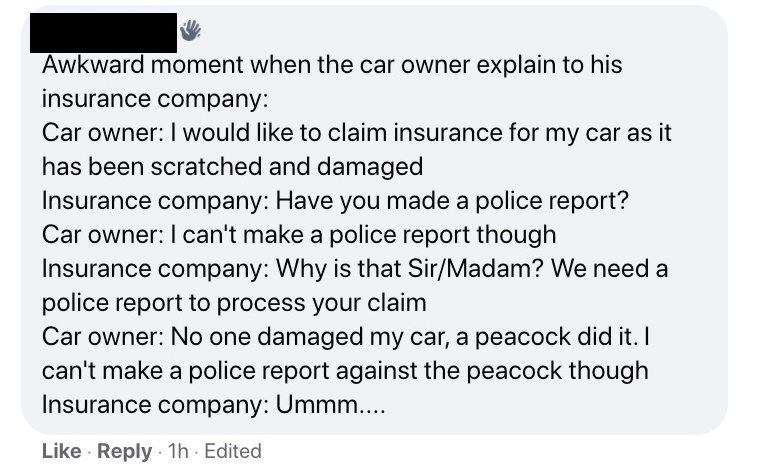 Meanwhile, speculations have also arisen in regards to Pocky's unbridled anger.
Some, for instance, projected that it was because of the car's shiny surface, which spawned a "hostile" mirror image of the peacock.

And it's a notion that hits doubly hard because it's supposedly "mating season" now.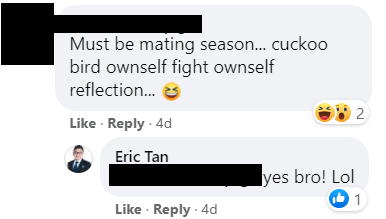 Not The First Instance
Though rare, this is not the first incident of its kind.
According to AsiaOne, peacocks have vented their anger/territorial prowess on vehicles as far back as 2009.
The incidents appear to be particularly rampant in Sentosa, where peafowl are part of the wildlife.
And it seems that international breeds of peacocks are no different as well.
According to the same report, peacocks in British Columbia, Canada, were also caught assaulting luxury cars after witnessing their own reflections.