In an ideal world, eight cups of Coke a day would keep the doctor away, and chocolate lava cake would cure COVID-19.
But alas, we live in a world where obesity exists, and we have to watch what we eat.
The addictive taste of Coke is undeniable, but its high sugar content puts many of us off.
Well, if you've always been a big fan of Coke but stayed away due to concerns about gaining weight, I have some good news for you: Coca-Cola is launching a brand new Coke Zero Sugar.
Reader: Wait, don't they already have that?
They sure do. This is a new formula that might just taste better.
Reader: *faints*
Coca-Cola Launches New Coca-Cola Zero Sugar That Supposedly Tastes Better Than the Previous Ones
Coca-Cola Singapore has unveiled a new and improved recipe for Coca-Cola Zero Sugar, hoping to strengthen its leadership in the sparkling beverage game.
Just as its predecessor, the new Coca-Cola Zero Sugar will have zero sugar and zero calories.
As Rustam Gabaydullin, Marketing Manager for Coca-Cola Singapore and Malaysia, explained, the company aimed to get as close as possible to that classic Coca-Cola taste, but with no sugar or calories.
And it's apparently a recipe that took years to come up with.
"Coca-Cola Zero Sugar is the product of years of extensive global research and consumer testing. This is why we believe its new, improved recipe will be popular with our existing Coca-Cola No Sugar fan base, as well to Coca-Cola Classic drinkers who are seeking a great-tasting, zero-sugar, zero-calorie option," Mr Rustam said.
As part of the launch, Coca-Cola will run a global campaign called "Best Coke Ever?" designed to encourage customers to try their latest formulation and compare it with other Coca-Cola products.
The new Coca-Cola Zero Sugar is also part of Coca-Cola Singapore's expanding Healthier Choice Symbol-certified portfolio.
You may not associate Coke with healthy living, but more than 85% of the company's portfolio has been awarded the Healthier Choice Symbol.
Reader: When will bubble tea be awarded the same symbol?
Probably when we launch our travel bubble with Hong Kong.
Reader: So… never?
Exactly.
Brand New Look 
The new Coca-Cola Zero Sugar also comes with a cool and simplified new look: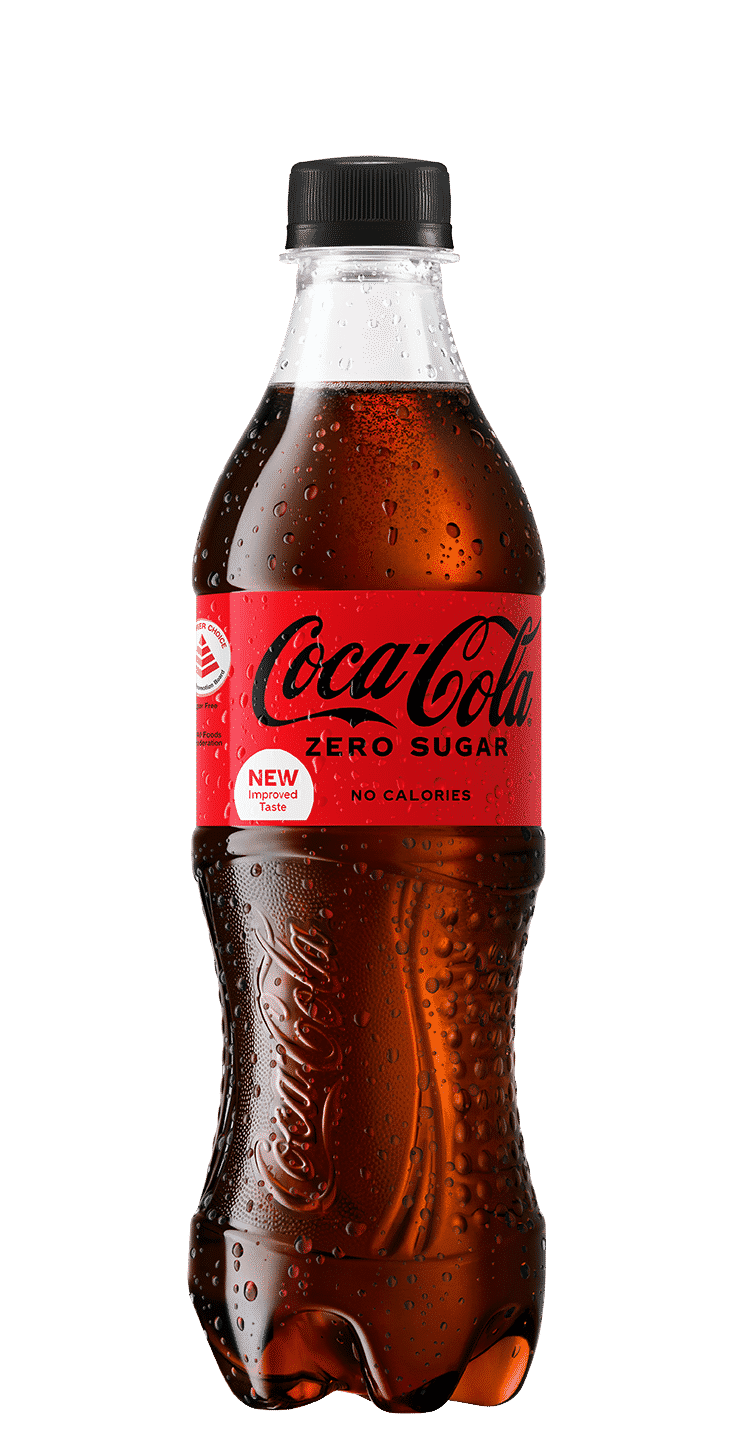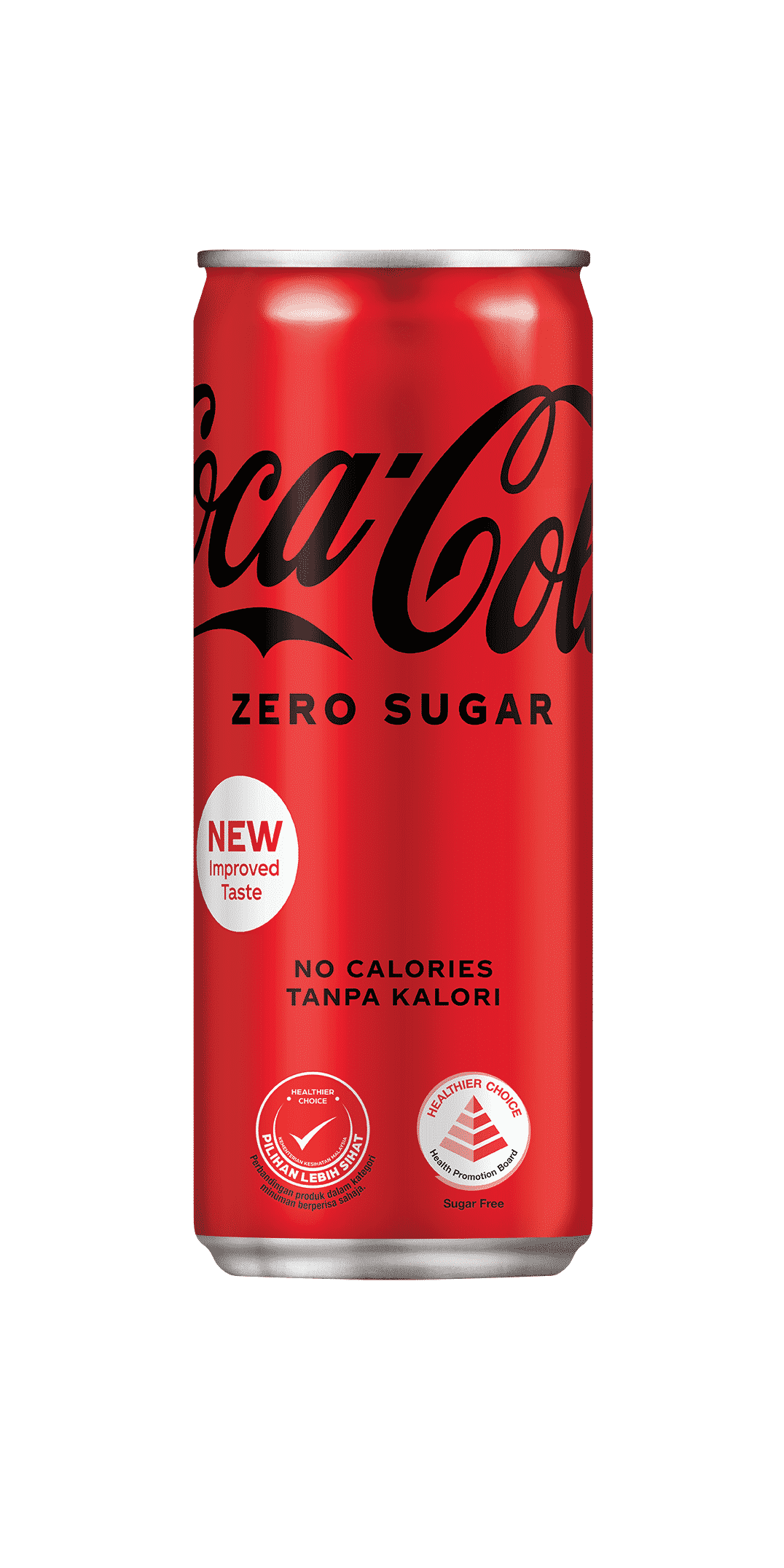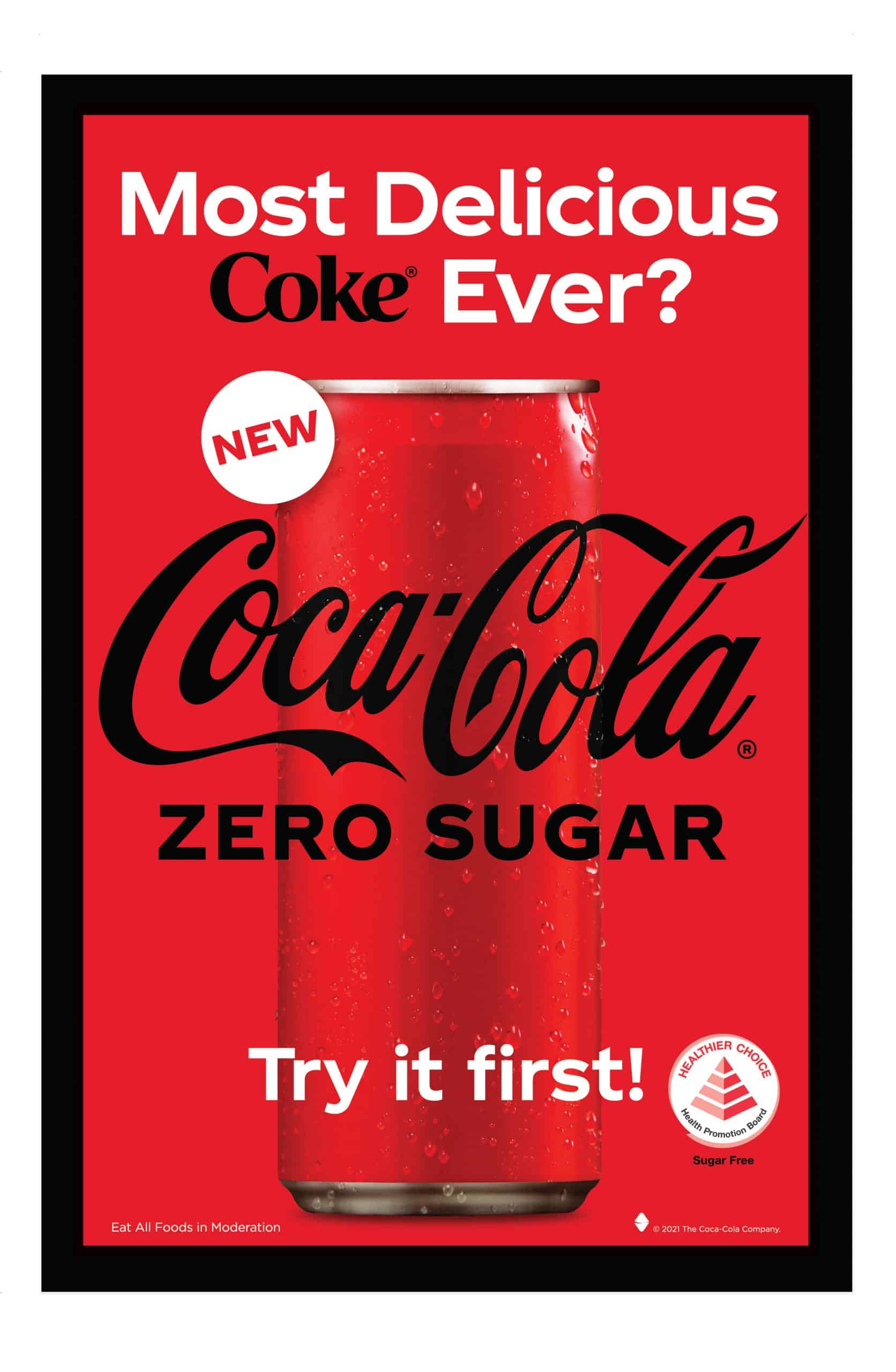 It still has that universally recognised red label, but with black lettering.
While Coca-Cola's zero sugar options have no real sugar, they do have artificial sugar substitutes like aspartame and acesulfame potassium.
If you're hoping to lose weight by switching to Coca-Cola Zero Sugar, well do we have a video for you. Watch this video to the end to understand why zero-calorie drinks does not result in weight loss:
Read Also: 
Featured Image: Coca-Cola Singapore