The first wave of Omicron case numbers started to climb shortly after Chinese New Year (4 Feb) and peaked on 22 February, with 26,032 new daily cases that day.
Heck, from February to late March, the case numbers remained above 10,000, and it was estimated that around 1 million people in Singapore had contracted COVID-19 concurrently at some point, if you consider the recovery time to be anywhere from three to fourteen days.
Current COVID-19 Situation
And presently?
Health Minister Ong Ye Kung previously predicted that Singapore may have reached its peak for the second Omicron wave, at 12,784 new daily cases last Tuesday (5 Jul).
For the same reasons, Deputy Prime Minister Lawrence Wong said that Singapore should be able tide over this wave of infections without having to tighten any curbs.
Compared to the first Omicron wave, where it was predominantly the original Omicron or BA.2, the bulk of the newer cases are being driven by sub variants BA.4 and BA.5.
Which means that everything will remain status quo; the SafeEntry and dining restrictions we so love to mourn about won't be re-implemented.
However, with the increase in case numbers means there's bound to be some patients who will suffer from more severe symptoms and require extra medical care.
DPM Wong noted that the hospitals are still capable of managing the caseload, though there are new visitor limitations in place for hospitals and residential care homes.
Will It Affect The Upcoming Festivities?
Speaking to the media at Masjid Ar-Raudhah during Hari Raya Haji, DPM Wong believes that celebrations can continue as per usual.
Nevertheless, DPM Wong tells the members of the public that this is "another reminder" that the pandemic isn't over, and it's necessary to take precautions to stay safe.
DPM Wong also stated that he was "very pleased" to know that more Singaporeans were able to attend the Haj pilgrimage this year, especially since they had to postpone such plans for two years because of the pandemic.
A total of 900 pilgrims from Singapore have gone to Saudi Arabia for the yearly pilgrimage, which matches the official quota allowed before the pandemic.
Furthermore, he points out the significance of Hari Raya Haji, of how it represents sacrifice and the need to care for the vulnerable.
He also laughs the Malay/Muslim community for embodying the spirit of gotong royang, which translates to mutual aid, for looking out for one another.
President Halimah Yacob, who has recently recovered from COVID-19 herself, visited the Masjid Yusof Ishak Mosque in Woodlands on Sunday, to join her fellow worshippers in prayer.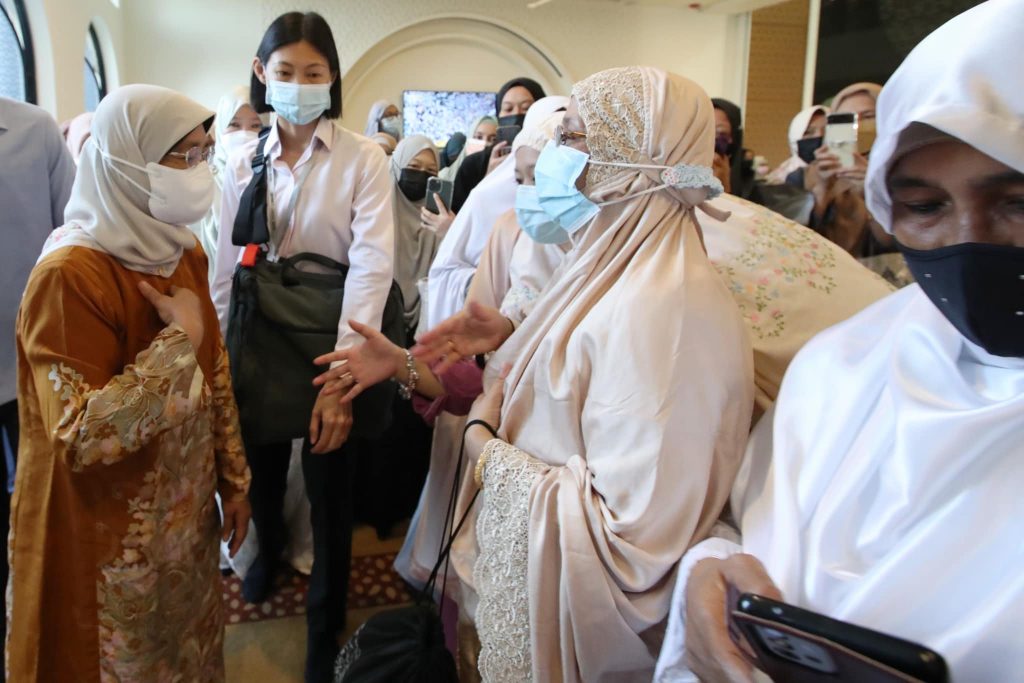 She wrote in a Facebook post, "Muslims in Singapore and around the world commemorate Hari Raya Haji on the 10th day of the month of Zulhijjah, to mark the end of the Haj pilgrimage to Mecca. On this day, we remind ourselves of the spirit of sacrifice and compassion. Wishing those performing their haj in Mecca a safe journey home, and a meaningful day spent with loved ones."
Featured Image: Facebook (Lawrence Wong)