What's the quickest way to raise money for charity?
Perhaps it's to run a charity race or to have students go around on Flag Day "terrorising" the general public.
What about simply singing a song titled the value of which you'd like donors to donate? I mean, it worked for Singaporean actor Henry Thia, better know as Hui Ge or Mr Khaw Boon Wan's doppelganger.
The local actor managed to raise RM1 million for a Malaysian school by singing one song, "One Million".
Here's what you need to know.
RM1 Million Donated By Malaysian Businessman After Hui Ge Sang "One Million"
On Friday (31 March), a Malaysian businessman, Mr Zhang, made an RM1 million (S$300,000) donation to a Malaysian primary school upon hearing Hui Ge sing the popular getai song "One Million".
His singing was either too groundbreaking or Mr Zhang took the song too literally.
Either way, I know what I'll be doing when I stroll down Sentosa Cove now—singing "One Million", or "One Billion" if there's a song that ambitious.
For those that don't know (fine, we get it, you're still young and Gen Z), the song "One Million" was a popular getai song in the last decade. Just ask your parents for confirmation.
Hui Ge delivered his RM1,000,000 performance alongside local 63-year-old director Jack Neo and 60-year-old getai legend Liu Lingling.
Yes, getai. What some people used to enjoy before TikTok came around.
Hui Ge Mistakenly Thought the Donation was for His Retirement
Commanding such a large donation by performing one song must be overwhelming. And overwhelming it was for the 71-year-old actor and comedian.
Hui Ge was so overwhelmed that he even shed tears on stage, thinking that Mr Zhang's RM1 million donation was for Hui Ge's retirement.
Well, a man can dream…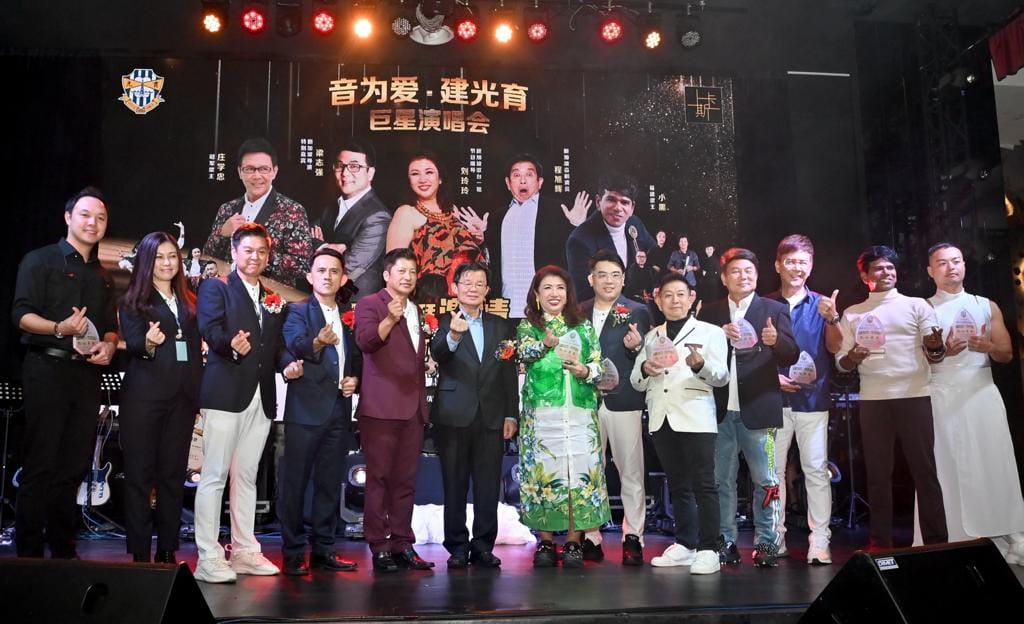 According to Shin Min Daily News, Hui Ge was so taken aback by the donation that his eyes and mouth were wide open. The 71-year-old even had to bite his tongue to convince himself it wasn't all a dream.
Well, it wasn't just a dream but a pipe dream. In Jack Neo's words, wait long long! Or in my mother's words, money doesn't fall from the sky.
Hui Ge's performance is part of a charity concert in Penang, raising funds for Guangyu Chinese Primary School in Batu Kawan, Penang.
Aside from Hui Ge, Jack Neo and Liu Lingling, other celebrated names like Raju Kumara, better known as xiao hei, and Chen Bao also performed.
Even the Chief Minister of Penang, Chow Kon Yeow, performed for the cause.
The charity concert lasted more than three hours and was well-received by the audience. This is evident from the large donations the performers raised—Jack Neo himself had raised RM200,000 (S$60,000).
The charity concert raised a total of RM2,500,000, exceeding the original target of RM1,000,000. To be fair, the original target was accounted for by Hui Ge's performance already…
Perhaps the next time you're instructed to think of a charity project, you can propose having a concert where everyone sings "One Million" on repeat. Maybe Mr Zhang will venture across the causeway to donate.