With the authorities announcing a return to tightened measures, residents are understandably sad and disheartened at the moment.
Will this ever end? Will I ever be happy again? 
At such a time, when Singaporeans are losing hope of life returning to normal in the near future, very few things can bring us joy.
This includes:
a Vaccination Travel Lane with more countries that actually want us to visit them
a cure for the coronavirus
the return of a temporary McDonald's menu item
While the first two may be out of our reach, I'm happy to tell you that we will soon have the last one mere centimeters away from our salivating mouths.
McD Bringing Back Samurai Burgers & Seaweed Shaker Fries from 29 Sept
Yesterday, McDonald's Singapore posted a picture on Facebook that sent netizens into a frenzy.
Have a look: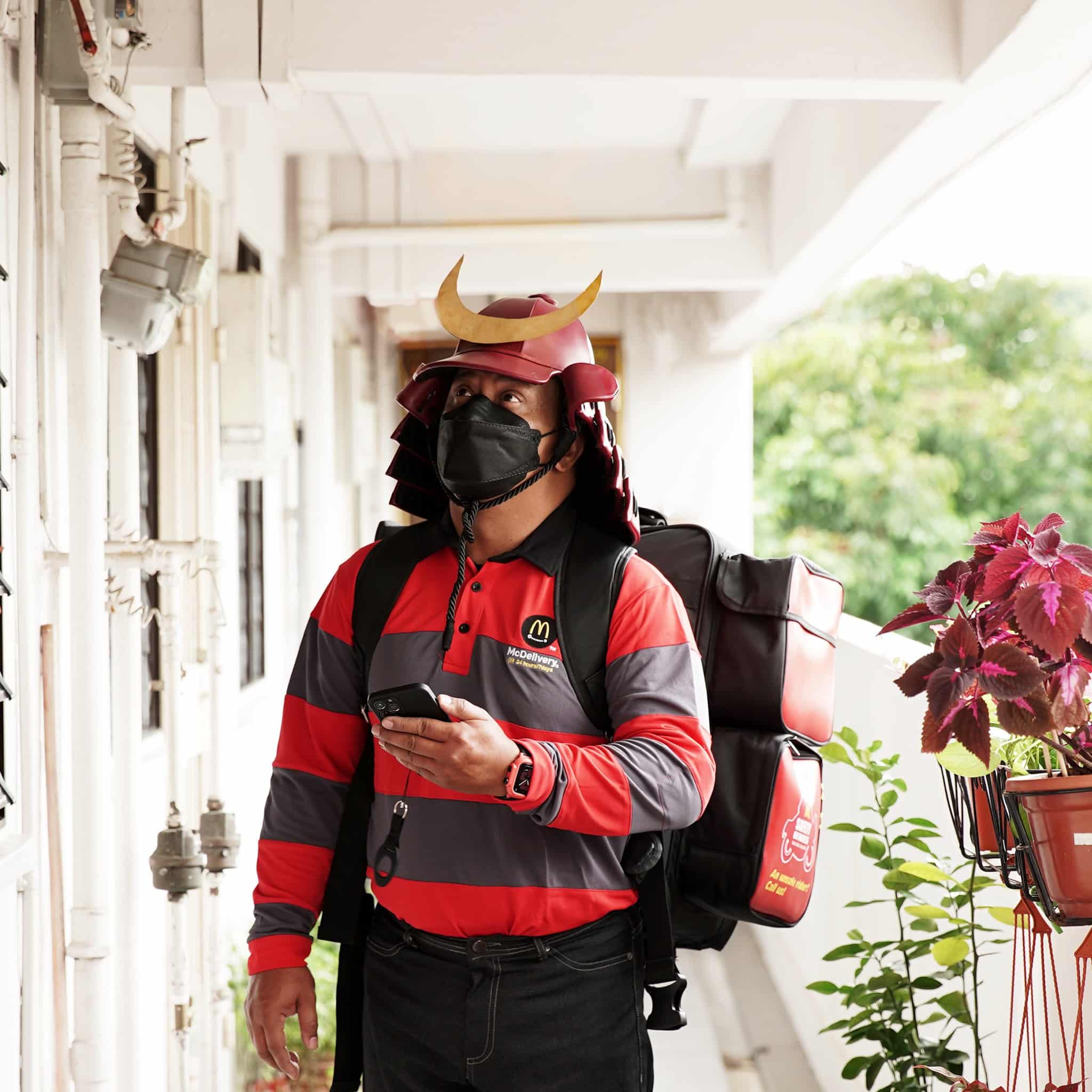 In the caption which accompanied the post, McDonald's told customers to stay safe at home and get their meals delivered, without addressing the delivery rider's rather odd choice of headwear.
But now, all the rumours have finally been confirmed.
That's right, empty your stomachs, grab a face mask, and charge your phones, because McDonald's is bringing back is much-loved Samurai Burger!
From 29 Sept, McDonald's lovers can get their hands (and mouths) on the popular menu item, which comes with either beef or chicken.
As 99% of Singaporeans already know, the Samurai burger is made up of a patty draped in teriyaki sauce sandwiched between two toasted sesame buns with lettuce and mayonnaise.
Those who prefer the beef burger – which has a juicy quarter pounder beef patty – will have two options to choose from.
They can either get the single, or, if they're feeling particularly ravenous, they can go for the double.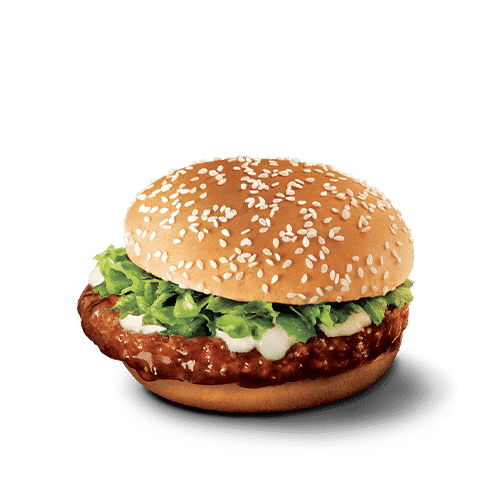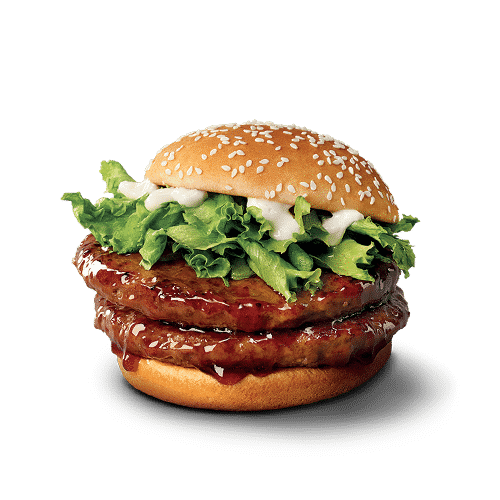 Prices start from $6.20.
If you prefer the grilled chicken patty (as I do), you will also have the option to have a single or double.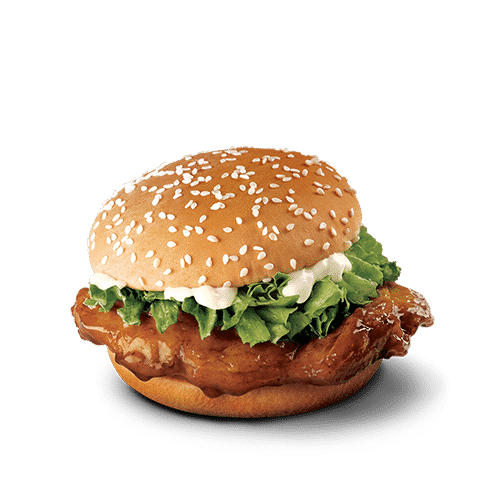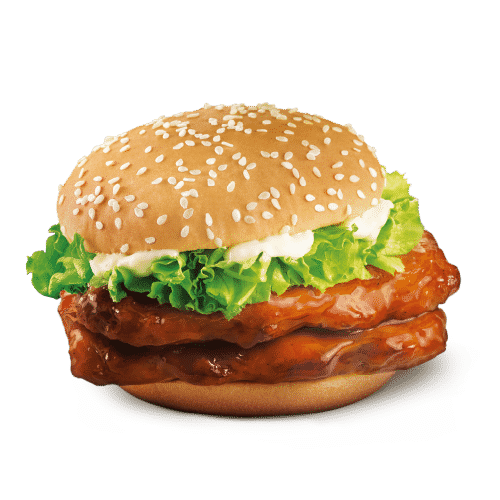 The Samurai Chicken Burger also starts from $6.20. 
Of course, no Samurai Burger is complete without its (well) seasoned sidekick, the all-time favourite, Seaweed McShaker Fries.
For the unfortunate souls who have never tried it, the Seaweed McShaker Fries has a simple but devastatingly delicious recipe: McDonald's fries + a dusting of Japanese umami seaweed.
All you have to do is upsize your meal for an additional $0.80 to get these fries.
You can also go for the Samurai Beef Special, which comes with a Single Samurai Beef Burger, Seaweed McShaker Fries, and a medium-sized Jasmine Green Tea.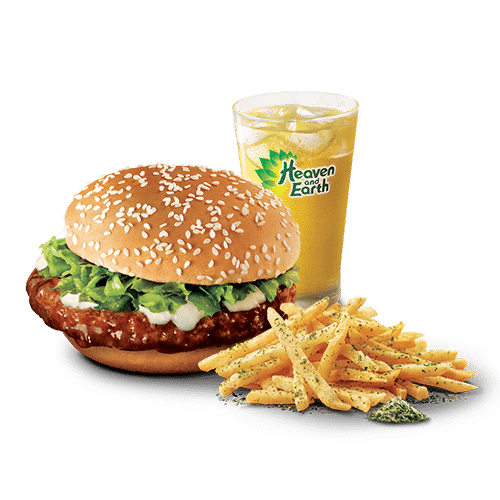 Both the Samurai Burger and Seaweed McShaker Fries will be available from Wednesday (29 Sep) from 11am. 
However, customers can only order the items through McDelivery.
If you want to get the burger and fries at a nearby outlet, you'll have to wait till Thursday (30 Sep), 11am. 
My mouth is ready. Is yours?
Read Also:
Featured Image: McDonald's Singapore