Well, people, guess what?
If you've not gotten over McDonald's rendition of Singapore's most iconic dish: the Hainanese Chicken Burger…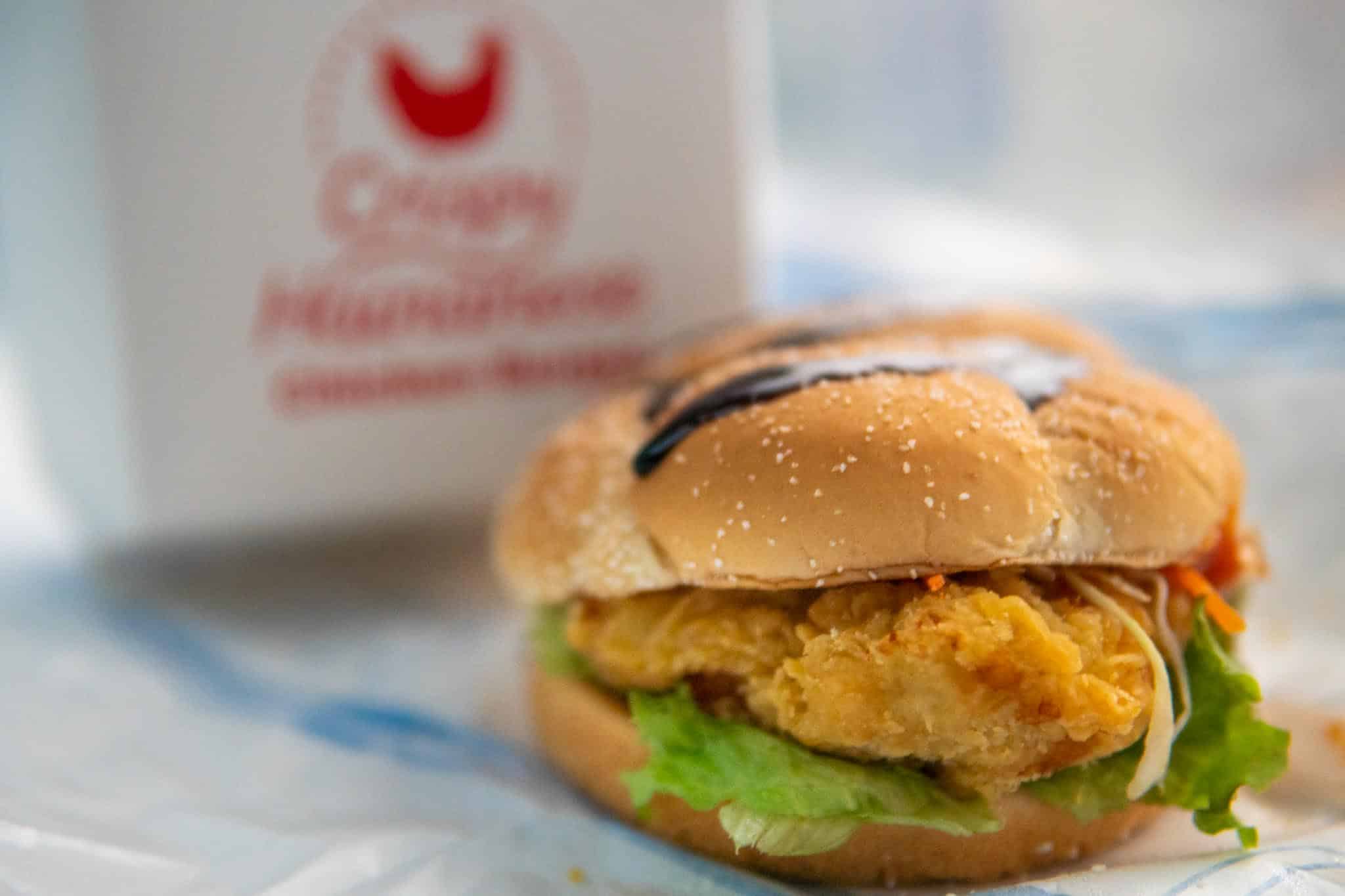 …complete with the iconic dark, sweet soy sauce…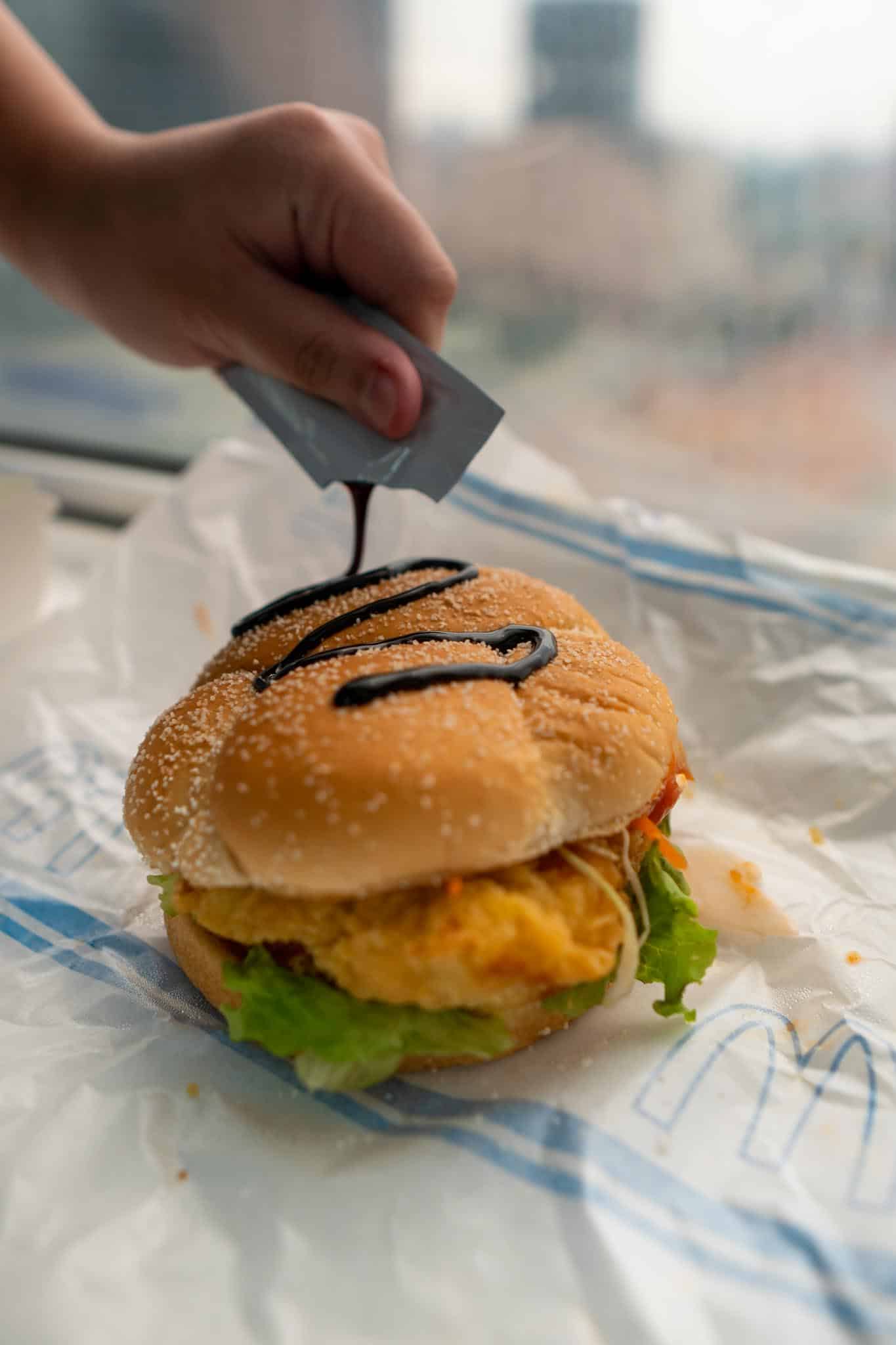 …well, you better get over it fast.
Because whether you're ready for it or not, they're now ready to present the world (okay, just Singapore) with their latest creation.
The.
McPepper.
Burger.
(anysuspicioussimilaritiytopreviousdishesorfoodispurelyfictionalandcoincidental)
Will it wow Singaporeans once again?
You decide.
McDonald's Launching McPepper Burger Tomorrow (2 Sept)
If you've had a good experience with McDonald's prosperity burger, with its signature pepperism and all, you'll probably drool at McDonald's latest offering.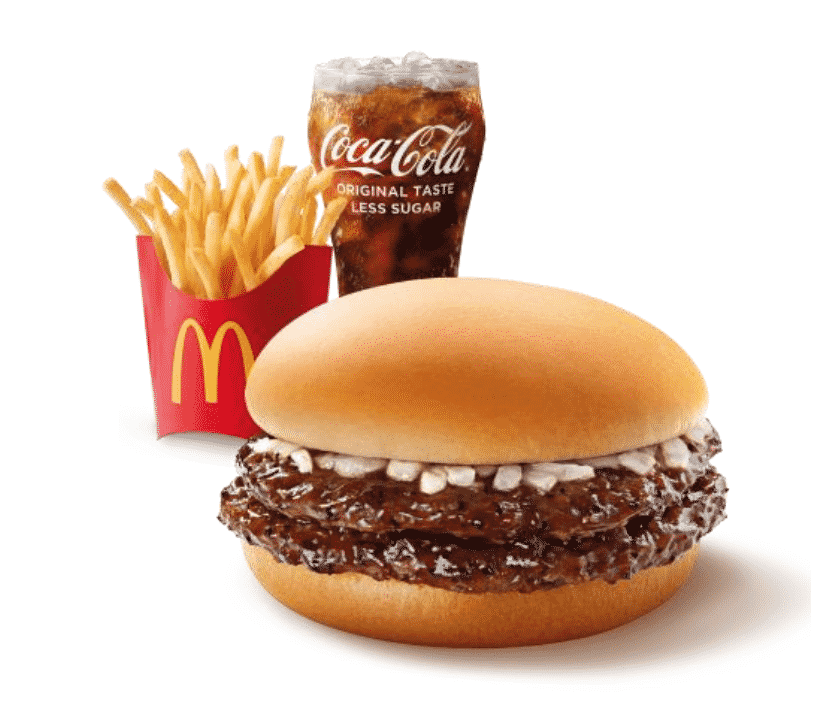 Called the McPepper burger, it features not one but two tender beef patties slathered with sweet, spicy black pepper sauce and topped with diced onions for that extra, sweet crunch.
To top it off, all that peppery, sweet goodness will be stuffed between two caramelised buns.
Yum.
The best part? It's going to be affordable.
Extra-Value Meal
According to the press release, the burger isn't entering the Singapore food scene as a new, exclusive menu; instead, it's coming in as an extra value meal.
Or, to be more exact, a S$5 extra value meal, complete with fries (M) and a cup of ice-cold Coke® Original Taste Less Sugar (S).
You can opt to go upgrade the fries to Crisscut fries for an additional $0.30, or go for the feast version of the meal where they'll give you an extra Apple Pie.
For those curious about how it'll taste like, the closest would probably be the iconic prosperity burger.
You can read the taste review here.
P.s: If you noticed that the prosperity burger seems to list similar ingredients, you're not the only one.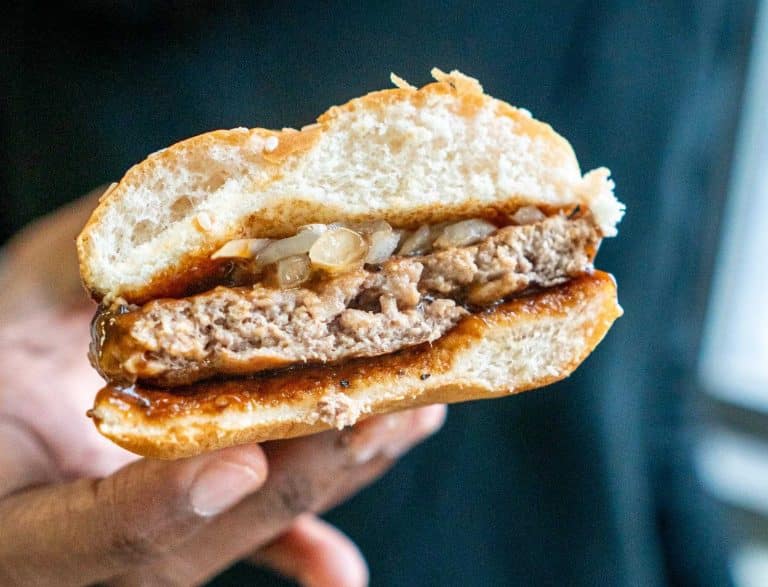 On a separate note, while the McPepper Burger appears as an EVM, it's going to be available for a limited time only, so make sure to get it fast, yeah?
It'll be available across all McDonald's restaurants in Singapore and via McDelivery, GrabFood and foodpanda after breakfast hours from 2 Sep 2021, while stocks last.
McPepper Not #ForeverAlone
Not a fan of pepper? That's okay because McDonald's Singapore has more in-store (literally) for you.
And it's something even a man who eats puppies for breakfast wouldn't hate: scrambled eggs.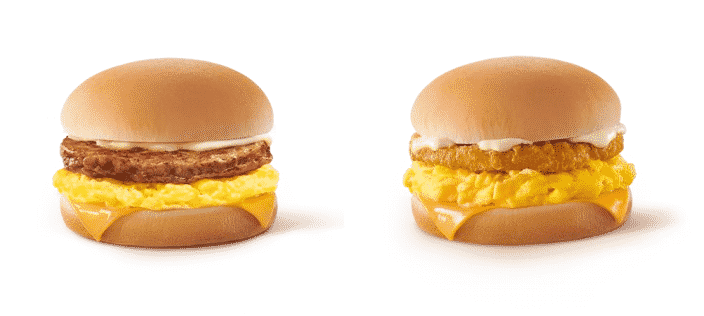 Joining the McPepper Burger is McDonald's hot favourite Scrambled Egg burger.
Think fluffy scrambled eggs, combined with cheddar cheese, a drizzle of mayonnaise and a sausage or chicken patty, smashed between two soft buns.
As you've probably guessed by now, the scrambled egg burger comes in two different versions: Chicken or Sausage.
Each scrambled egg burger will set you back by S$4.10 (a la carte).
And if you get a meal, it'll come with a crispy hash brown and a cup of hot McCafé Premium Roast Coffee to wake you up.
It'll be available from 2 Sep across all McDonald's restaurants in Singapore and McDelivery, Grabfood and foodpanda.
Similar to McPepper, they're only back for a limited time, so move fast if you want one.
Don't Say Bojio: McDelivery Feast Is Back
Last, but not least, is for the deal-loving, McDelivery subscribers out there.
McDonald's McDelivery Feast, exclusively for McDelivery® Inbox Treats subscribers, is back again.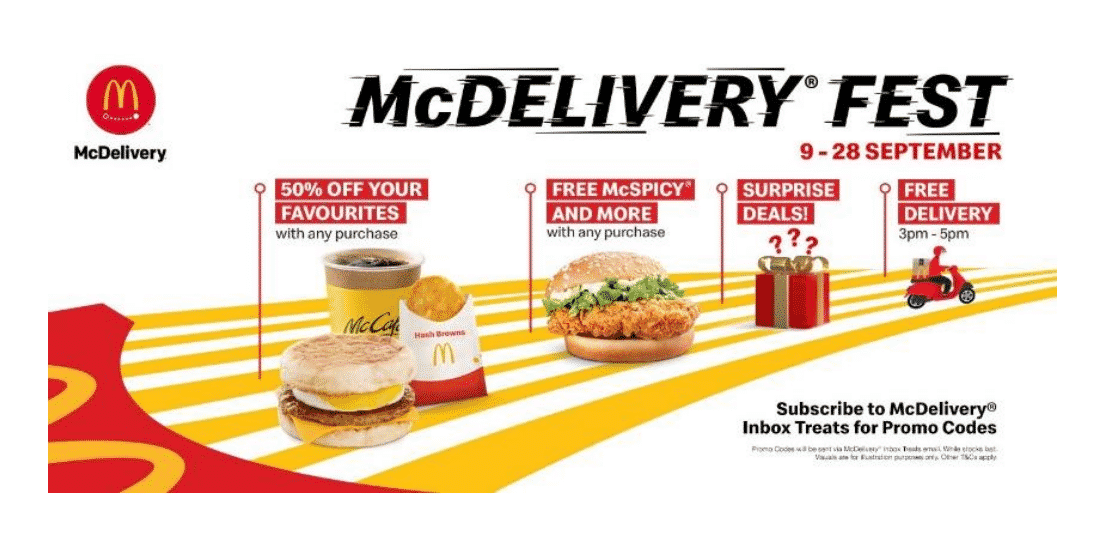 This time, you can expect deals like 50% off, free McSpicy, surprise deals and more.
The deal extravaganza will start from 9 Sep 2021 and end on 28 Sep 2021.
To find out more, you can read here.
And so, there you go, everything McDonald's you need to know for the month of September 2021.
Read Also:
Feature Image: McDonald's Singapore