Squid Game, a show that does not seem to have any sea creatures in it despite its name, has taken the world by storm. With Halloween around the corner, it is no doubt that various sellers are taking advantage of capitalism and selling Squid Game related stuff online.
In this article, we present to you similar outfits from the show that you can purchase online, because why not?
Online Stores Are Selling Squid Game Full Outfit for Halloween
There are various characters that were spotted in the show: a masked worker, a player and even an administrator (the Front Man). Unlike the show where you do not have the decision of who you like to play, you have the decision of who you want to be for Halloween.
Masked Worker Outfit
If you are interested to be one of the masked workers, you can get yourself a red jumpsuit with gloves, a black belt and the iconic mask included on Shopee.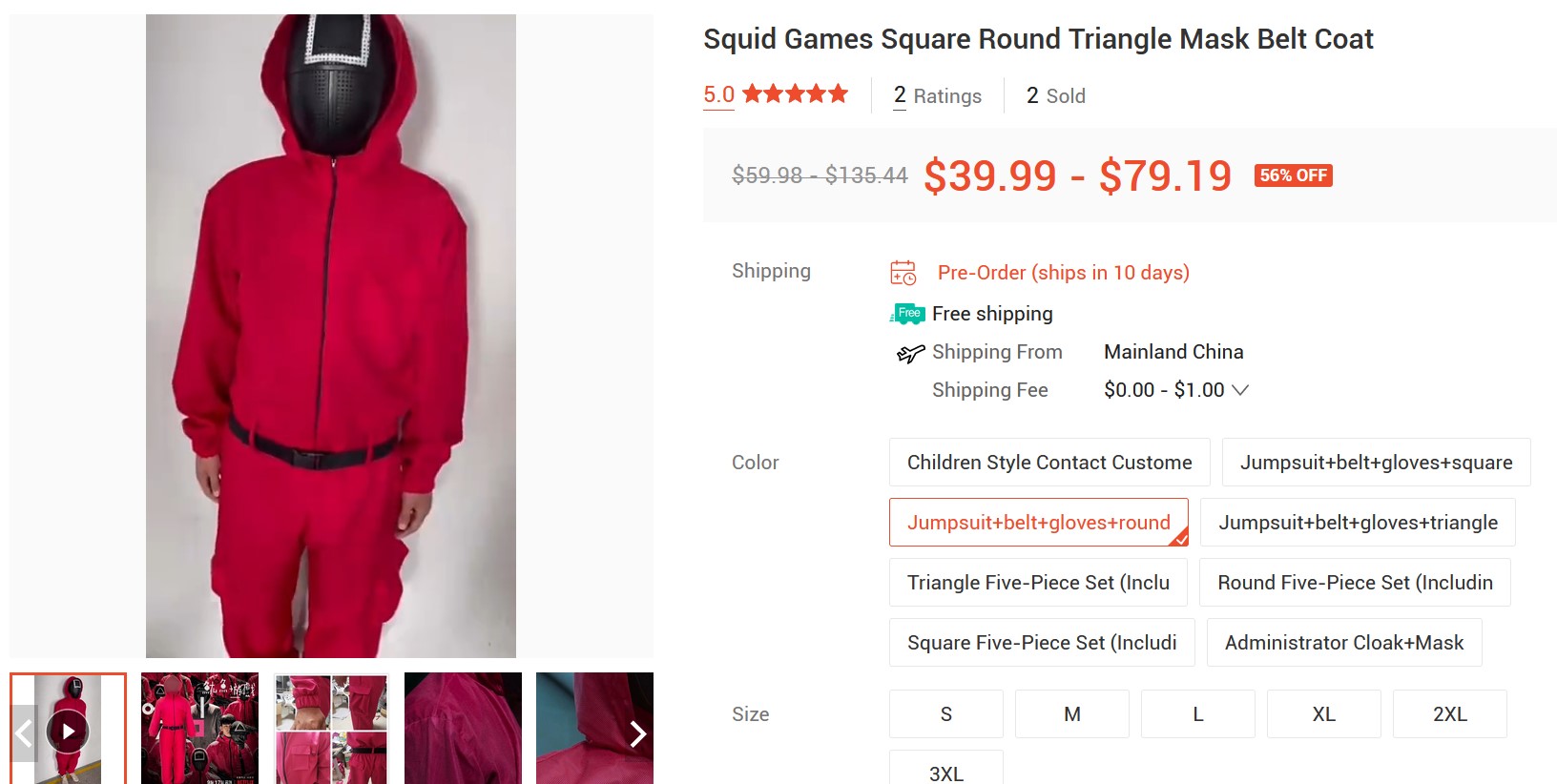 Ranging from S$39.99 to S$79.19, this listing allows you and your child to be one of the masked workers. It comes in sizes from S to XXXL and you are able to choose between a mask with a circle mark, a triangle mark or a square mark.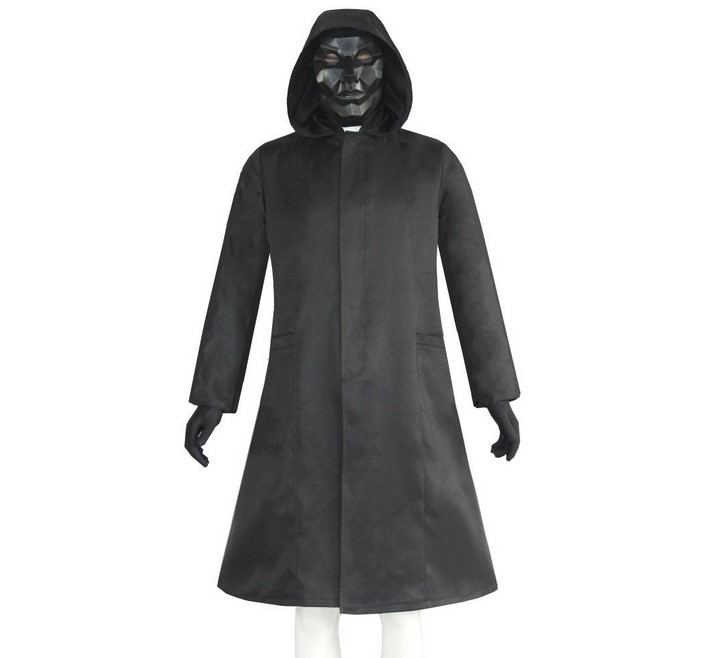 If you feel that being a masked worker is too low class for you, the same listing offers a black administrator cloak and a mask for you to don on.
Player Outfit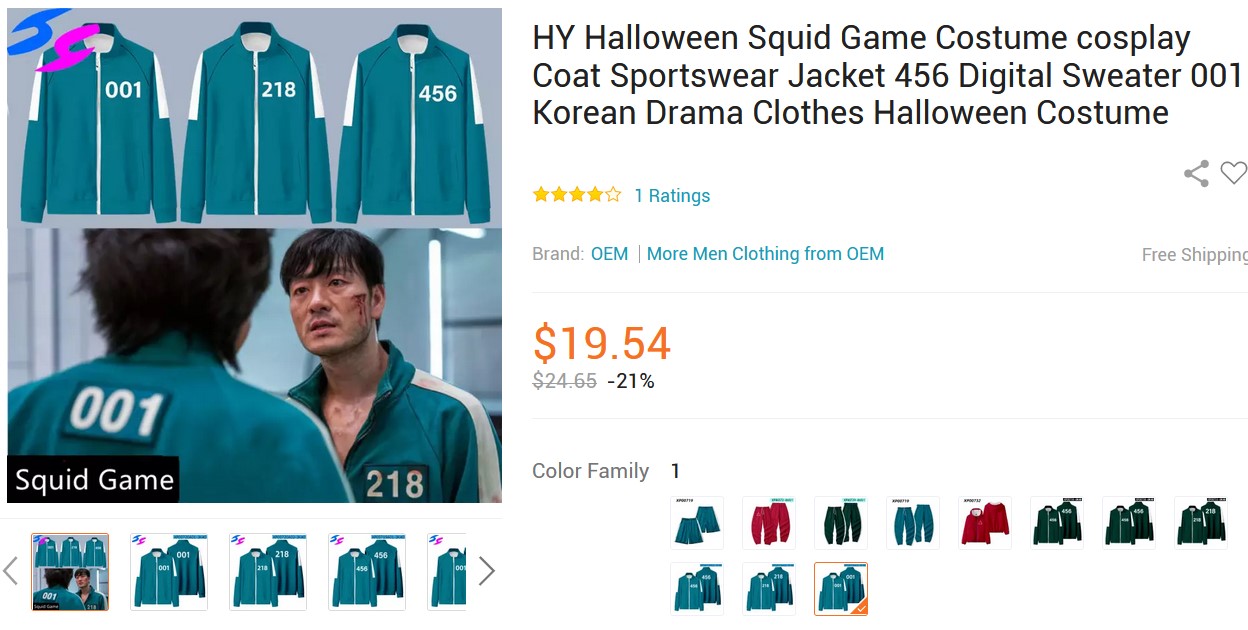 What fun is it to be the one disposing of the bodies? Why not be the player?
In this listing, you can get yourself a blue, green or even red sportswear jacket and pants that resemble the players of Squid Game.
Do note that a customer did comment that the clothing may be too thick for those living in hot and humid countries like Malaysia and Singapore but fashion over everything, right?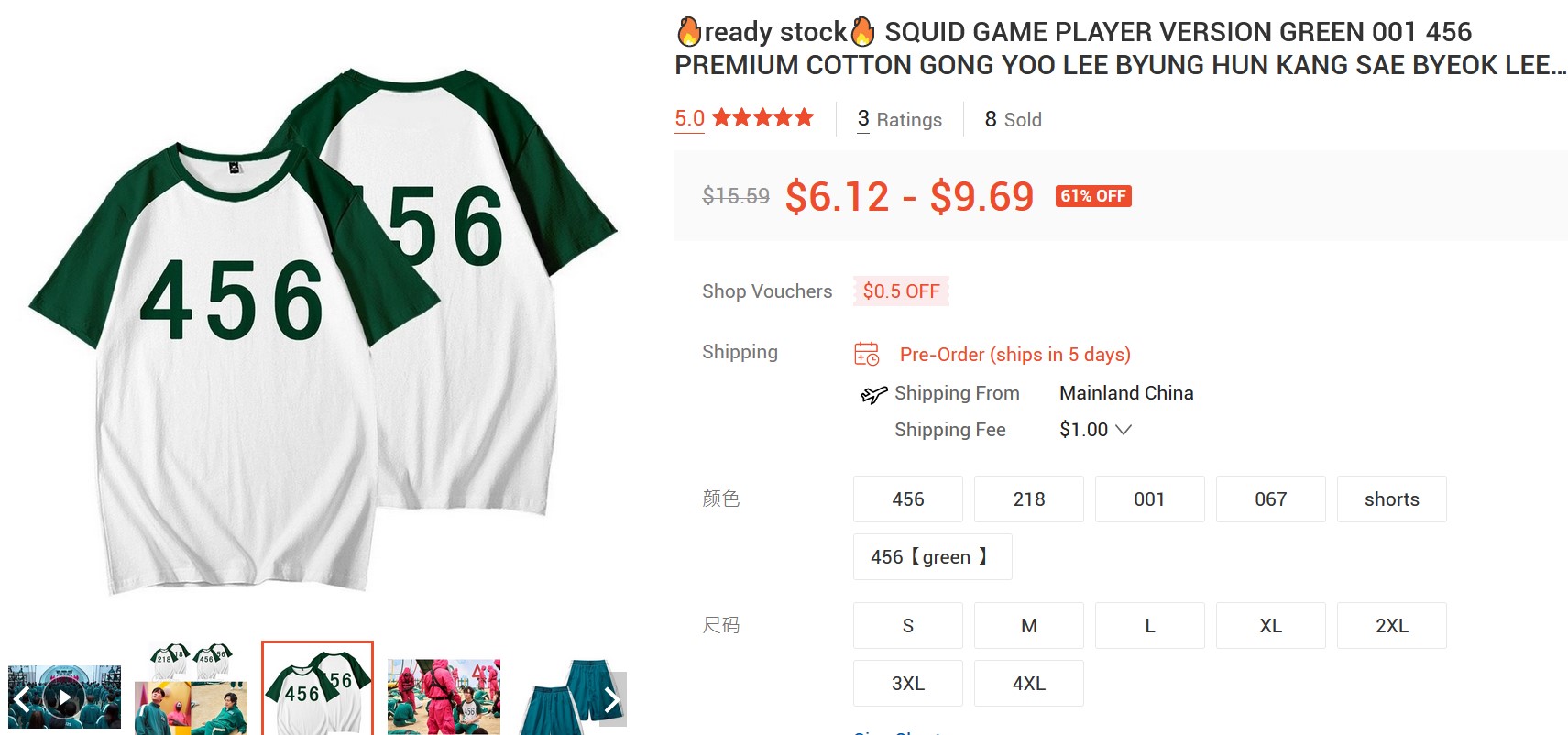 On the other hand, if you want the players' inner shirt and pants that oddly resembles our PE T-shirts back in the days, you can get them for S$6.99 from this Shopee stall.
"Red Light, Green Light" Doll Outfit
If being a player or a masked worker is too mainstream for you, you can be the creepy doll in the first game.
For a total of over S$30, you can wear this outfit and shout "red light, green light" at your nearest traffic light to feel the power of being a creepy doll.
Crochet Dolls
If wearing these Squid Game costumes are too real for you, but you still want something to remember the show by, why not get a crochet doll?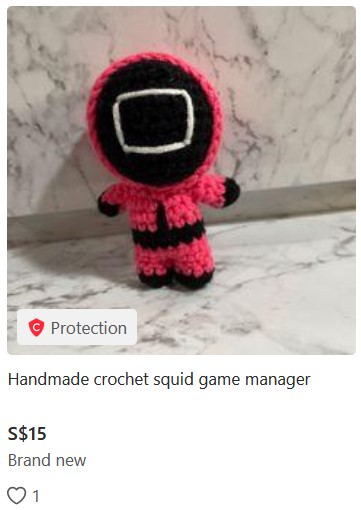 For S$15, you can get a handmade crochet squid game manager from Carouhell, I mean Carousell. The seller even gives the option of turning it into a keychain if you request for it.
You can watch this video to the end to learn more about Squid Game that you probably didn't know about:
Read Also:
Featured Image: Instagram (taocixiansheng) ; Facebook (Deorson SiMon)