With the opening of borders to Johor Bahru, you're probably planning to visit our favourite shopping and eating haven soon.
But.
But.
But.
Is visiting now worth the massive crowd on buses into JB?
For those who are facing this issue, I've got something good for you.
Other than driving your own vehicles and taking public buses to JB, you now have another option to travel; via taxis.
And the prices aren't exorbitant.
Taxi Fares from S'pore to JB are at $12 Per Pax or $48 Per Trip from Ban San St to Johor Larkin
According to our friends from the Facebook page Singapore Atrium Sale, there is a particular taxi stand in Singapore which offers point-to-point taxi service to Johor Bahru.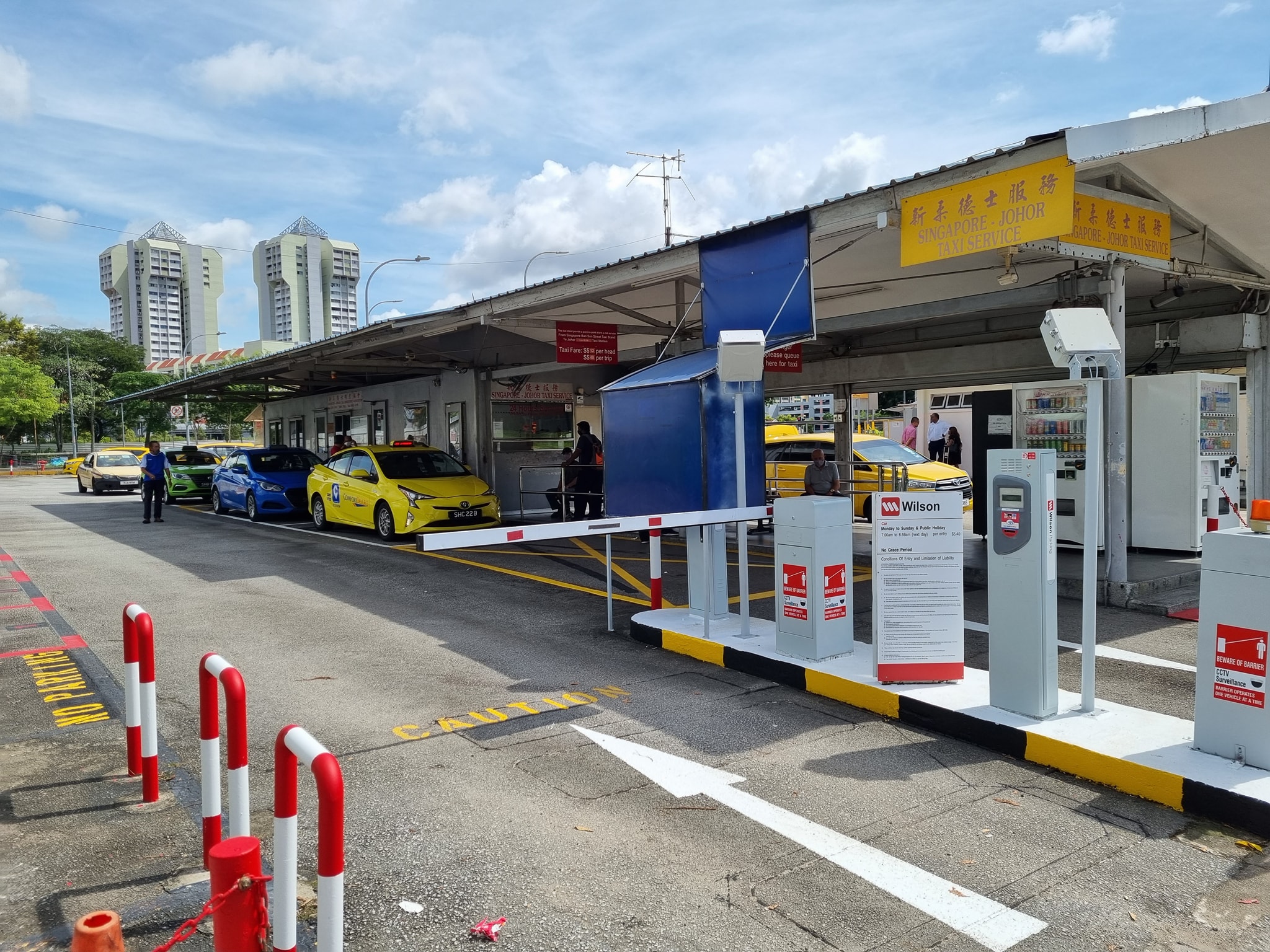 The taxi service will drop you off at Johor Larkin Taxi Station
It costs S$12 per pax to get onto the taxi. If you're going in a group of four, that's like renting your own vehicle to cross the borders in comfort for less than S$50.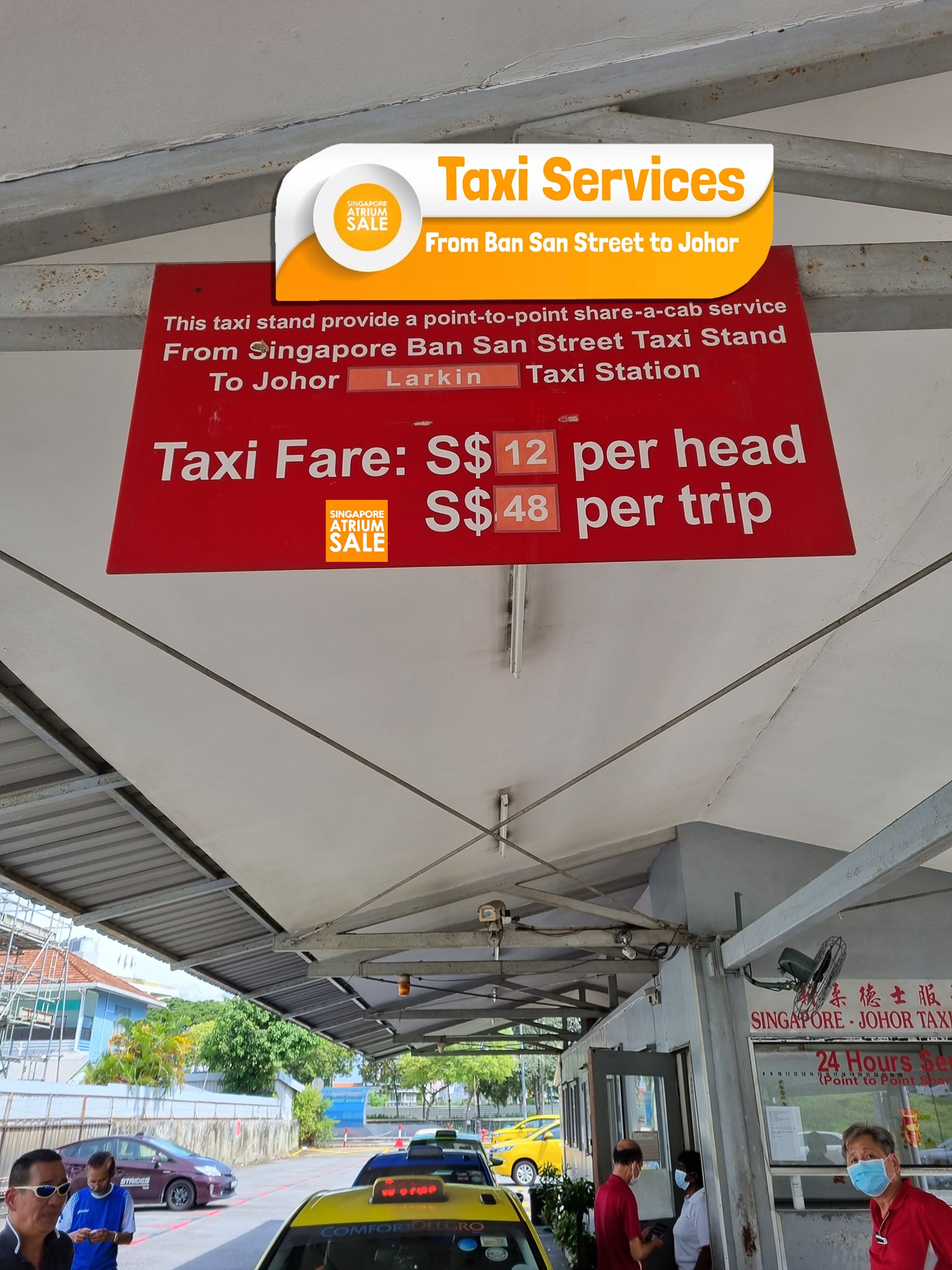 That's a don't say bojio right there.
Of course, be prepared to share the cab if you're travelling in a group of fewer than four pax.
How To Get There
The taxi stand is located at Ban San Street Taxi Stand near Queen Street.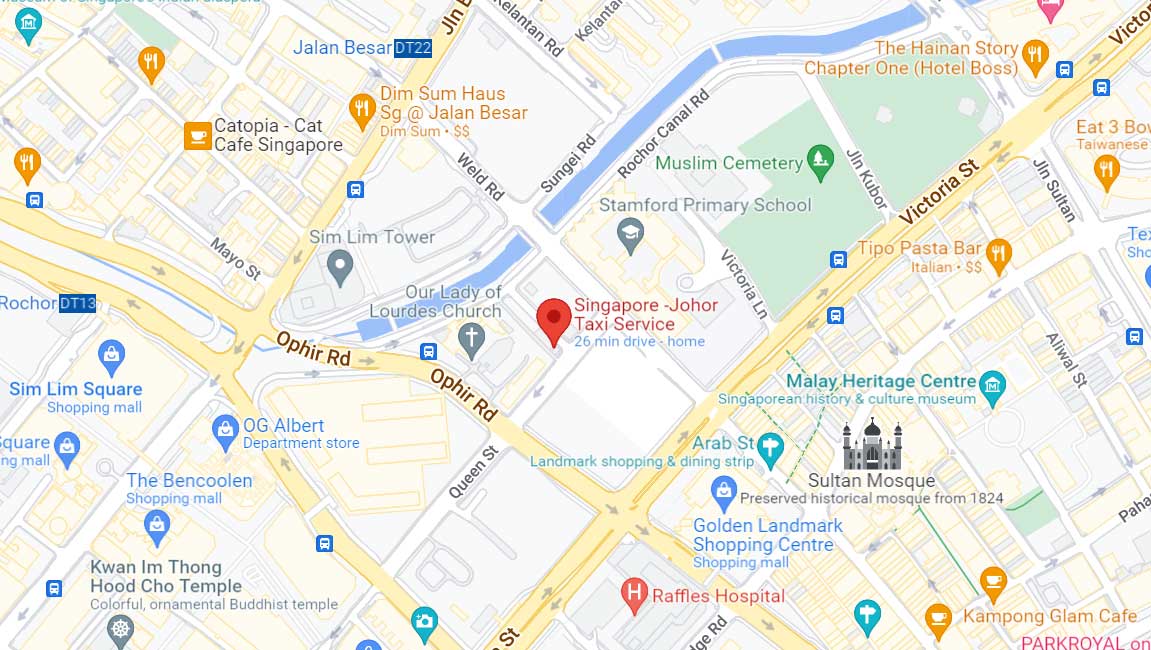 There are three MRT stations within the vicinity:
Bugis MRT
Rocher MRT
Jalan Besar MRT
The nearest bus stop also has the following bus services according to Google Map:
48
57
130
851 & 851e
960 & 960e
Shop & Eat Till You Drop
If you haven't been to JB yet, and you're wondering if the shopping and eating scene is lively enough yet, it seems that you can set your worries to rest.
Other than the high SGD to MYR exchange rate, shops in JB seem to be offering a lot of promotions for value shoppers as well.
This includes S$1.81 ART test kits, S$7.10 Mickey Mouse flip flops, apparel from FOS for cheap, S$10.27 doughnuts (Box of 12), and more.
If you happen to stay overnight in JB, you can even enjoy the night pasar near Hiap Joo Bakery:
As for those who are very worried about safety while in JB, the Malaysian Police came out to dispel the fake news about Singaporeans getting robbed in JB.
In fact, it was highlighted that the crime rate in JB has dropped.
You can read more about that here.
Feature Image: Facebook (Singapore Atrium Sale)