Remembering Tang Hu: Celebrating the Life and Legacy of Singapore's Beloved Actor at 84
Veteran Mediacorp actor Tang Hu, who longed to return to his physical home, has now departed to his eternal "home" in the heavens.
An iconic figure in the 1980s and 90s, Tang Hu was beloved by many. He starred in timeless television series such as Son of Pulau Tekong (1985), Five Foot Way (1987), and Painted Faces (1987). In his later years, he appeared in Folks Jump Over The Wall (2008).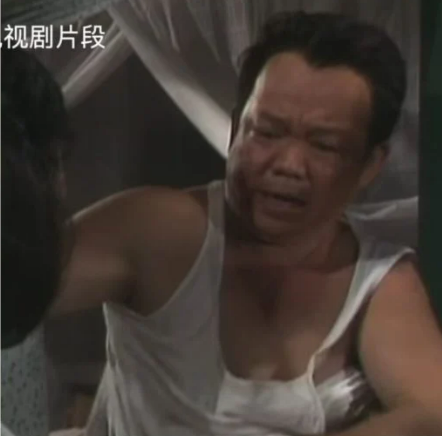 Following a prolonged and challenging battle with diabetes, Tang, at the age of 84, passed away unexpectedly yesterday on 15 Nov.
His death was precipitated by a cardiac arrest, which led to a coma from which he never recovered.
Enduring the Pain of Limb Loss
Tang's battle with diabetes was a significant part of his later life. In 2020, he underwent amputation of his right little toe due to a blood clot.
The following year, his right foot's condition deteriorated, leading to a below-the-knee amputation. Despite being informed about the risks, including potential cardiac arrest during the surgery, Tang bravely went ahead with the operation.
This loss deeply affected Tang, plunging him into depression.
Speaking to Lianhe Wanbao, he lamented, "My right leg, which has accompanied me for over 80 years, has finally left me."
He even considered ending his life, especially as his 26-year-old grandson's wedding approached, and he was uncertain of being there to witness it.
However, the love and support of his family, including his son, daughter, and four grandchildren, pulled him through this dark time.
His granddaughter's pregnancy, which would have made him a great-grandfather soon this year, was a source of joy for him.
Inspiring Others Despite Disability
Tang eventually made peace with his loss and continued to inspire those around him. He remained a lively and sociable person, even with his mobility issues and advanced age.
His friendship with fellow actor Duan Weiming, who also underwent a leg amputation in 2022, was a testament to his resilient spirit. They bonded over their shared experiences at a gathering of senior television artists, celebrating veteran journalist Guan Xuemei's birthday.
At the passing of the veteran actor, many fellow actors and actresses were taken aback and expressed their condolences.
Actress Chen Xiuhuan was among those shocked by Tang's death. They had recently met at a television artists' gathering for the Mid-Autumn Festival. Chen remembered Tang as a kind and approachable industry senior.
 In the wake of Tang Hu's passing, several colleagues and juniors from the entertainment scene have taken to social media to honour his memory, including veteran journalist Guan Xuemei, and Dennis Zhou.
Their heartfelt posts reflect the profound impact he had on the industry and the lives he touched.
These dedications from fellow actors, directors, and other industry professionals serve as a testament to Tang's legacy as both an esteemed actor and a cherished individual.
Jes Tang, Tang's daughter, shared with The Straits Times that her father seemed stable during his hospital stay until his sudden turn on Wednesday.
He had expressed a desire to return home in an early morning call but, tragically, suffered a cardiac arrest and fell into a coma by 10 am, passing away before his daughter could arrive.
His death coincidentally fell on his lunar calendar birthday.
"He seemed very peaceful in his final moments," she recalled.
As a well-respected veteran actor who loved his fans and colleagues as much as he received their love, Jen encourages friends and fans to bid him farewell at the wake.
Tang's wake will be held at Block 129 Marsiling Rise from Thursday to Sunday.
He was scheduled to be baptised the following week and will be given a Christian service.