If you're a driver, you should have your parking lot being snatched by someone else before.
Usually, you either inform the driver, or you drive off angrily, wondering if you've stepped on any dog poo earlier that day.
This is especially so if you're one a one-way lane, in which you'd have no other choice except to drive off if you don't want to hold up traffic.
But a parking altercation between two parties along Cheong Chin Nam Road led not just to a 20-minute complete standstill, but police intervention as well.
Jaguar Driver Snatching Parking Lot Led to 20-Min Standstill & Police Intervention
The viral incident came to light from a series of TikTok videos by user cx_cxsg.
In the videos, a Jaguar, driven by a guy in white pants, had taken a parallel parking lot with its right rear protruding out.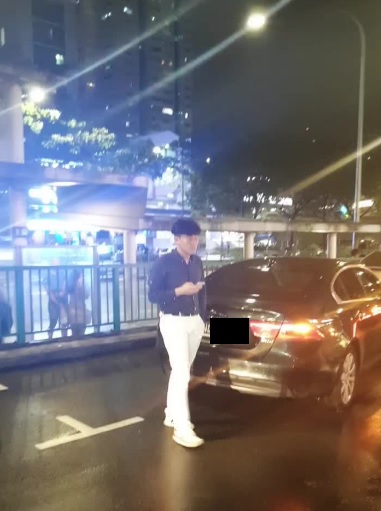 A black Honda was beside the Jaguar, which means it's blocking the entire one-lane road.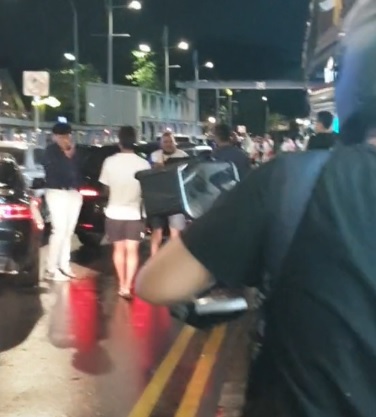 Apparently, the Jaguar had slotted into the parking lot head first when the black Honda was waiting to reverse in.
Now, this is a tad confusing: how can that happen, since in such a road, car that is waiting for a lot should be waiting behind the car that's exiting?
But it's true because there are cameras everywhere, and this time, it's the car behind the Jaguar.
A new video on TikTok shows what happened before the alteration, and indeed, it does look like the Jaguar snatched the lot: a white van has exited, and the Honda had moved forward, with the intention to reverse into the lot.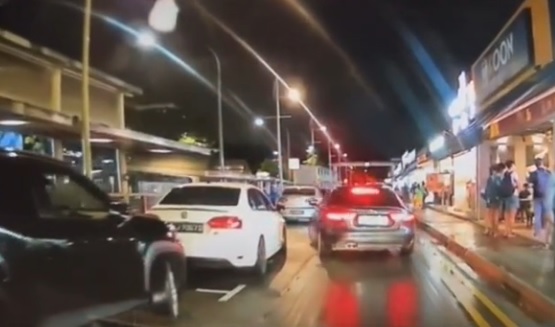 But the Jaguar just cut in swiftly.
Eyewitness: It is What It Is
Given that the videos have gone viral, it's no surprise that someone tipped off the media on what happened.
According to Shin Min Daily, this occurred along Cheong Chin Nam Road, just opposite Beauty World Centre, at around 10pm on 29 July. There is a row of popular eateries along the stretch of road, although there are ample parking lots nearby.
An eyewitness said that after the Jaguar entered the lot, the Honda driver, a young mother who had taken her child out for dinner, stopped her car to confront the Jaguar driver.
As both parties refused to give in, someone called the police.
Eventually, after the police intervened, the guy moved his car off, allowing the Honda driver to park her car in the lot.
The eyewitness added that after that, the guy managed to find another lot further down the road ahead, and got off the car with a woman in the car.
Featured Image: TikTok (@user9395009071142 & @cx_cxsg)