Revolutionising Travel: Singapore Set to Introduce Rapid, Barrier-Free Immigration with AI
AI is taking the market over at a scary speed, from AI profiles, to even the Coke we drink every day.
Now, there's yet another advancement that might make us more wary of machines than humans.
Imagine clearing immigration just as effortlessly as we tap our EZ-link cards at MRT stations.
Did you know that Singapore was the first country to introduce an automated lane that enables groups of travelers to perform immigration self-clearance together?
Since its introduction, numerous countries have adopted similar systems.
Currently, visitors from 51 jurisdictions, including Australia, Britain, China, South Korea, and the United States, can enter Singapore using these automated lanes.
The process typically involves scanning passports, walking through a barrier, and pausing for biometric scanning before being allowed to proceed.
This process generally takes about two minutes per traveler. Despite its automated nature, passing through immigration can still be time-consuming.
However, this might soon change with the development of a barrier-free gantry. This innovative system is designed to allow travelers to clear immigration in under 10 seconds.
Just imagine, simply walking past at a brisk pace at immigration without stopping!
Introducing the Next-Generation Clearance Concept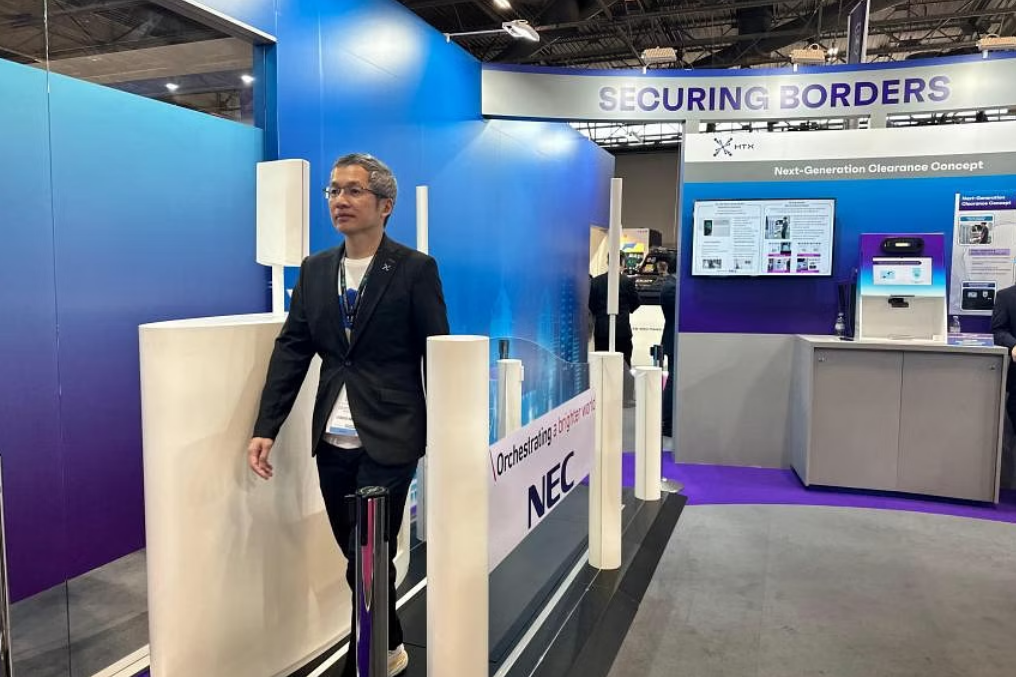 This system, known as the Next-Generation Clearance Concept, comprises a barrier-free gantry and a self-enrolment kiosk.
This kiosk enables individuals to register their biometrics independently, and the Home Team Science and Technology Agency (HTX) is spearheading the development of this system.
HTX is a statutory board formed under the Ministry of Home Affairs to develop advanced Science and Technology capabilities to keep homeland security in Singapore safe.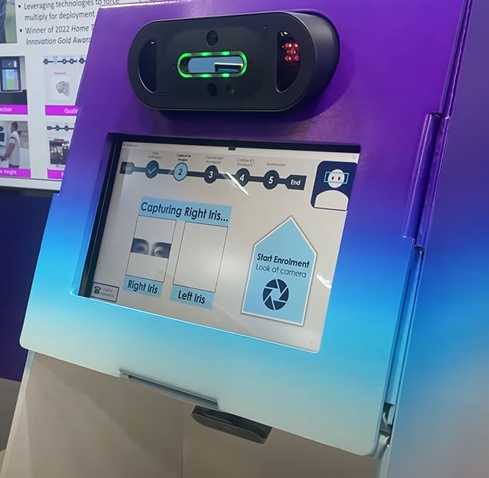 With this new system, in addition to the existing automated procedures, travellers will be required to scan both their irises and thumbprints and ensure that their photos match those in their passports.
Watch the full process here:
For those skeptical about the efficacy of this barrier-free gantry, it's equipped with numerous sensors and cameras capable of performing facial and iris recognition at high speeds.
Moreover, the system uses AI to validate biometrics and ensure their quality. It's designed to be fool-proof; for instance, if the system requests a right thumb scan and another finger is presented, it can detect this discrepancy and reject the thumbprint.
Mr Melvin Low, deputy director for biometrics at HTX's Biometrics and Profiling Centre of Expertise, told The Straits Times that they are also considering implementing gait biometrics, which would measure an individual's walking pattern.
Meanwhile, Dr Chua Jeun Kee, the lead engineer, is actively involved in developing the self-enrolment kiosk, allowing people to register their biometrics without staff assistance.
This process of capturing facial, iris, and fingerprint biometrics should take less than five minutes per person, provided their scans are legitimate.
With these advancements, travelers will only need to walk past and glance at a camera to complete the entire immigration process.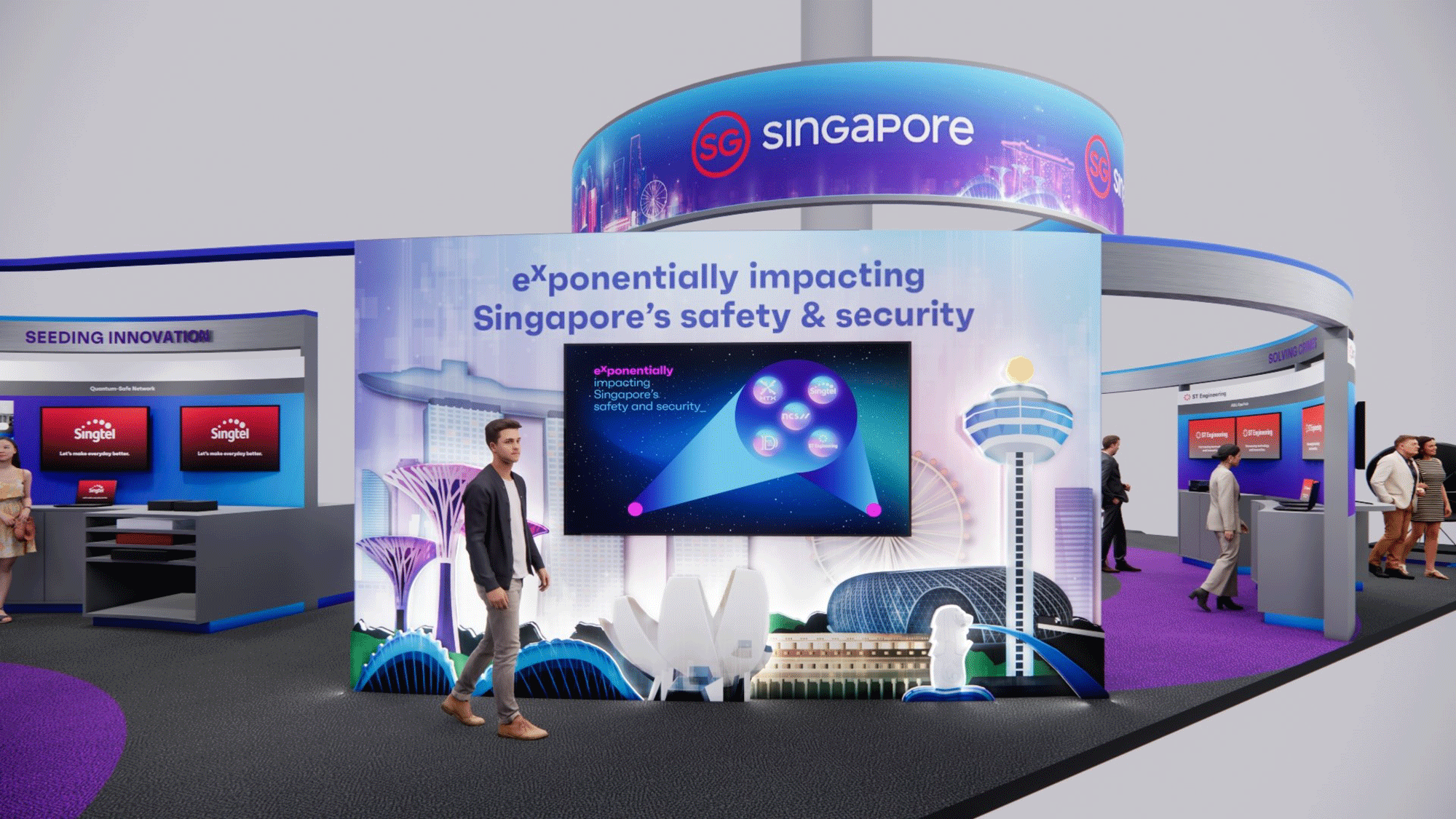 The prototype of this barrier-free system was showcased in France at Milipol Paris 2023, held from 14 to 17 Nov.
This event, one of the largest homeland security exhibitions globally, featured more than 1100 exhibitors from 48 countries, including 17 international pavilions, the French National Police, and Interpol.
Significantly, all entrance tickets for this year's Milipol Paris were sold out two months in advance.
The Singapore Pavilion was a highlight, hosting a delegation of scientists and engineers from HTX.
Law and Home Affairs Minister K. Shanmugam, who attended the event, emphasised in an interview with The Straits Times the importance of security for many countries.
He noted that the Ministry of Home Affairs has made decisive moves towards leveraging technology, as evidenced by the establishment of HTX.
He also mentioned that the Singapore delegation's presence at the event aimed to deepen security cooperation with France and explore the adaptation of cutting-edge technologies for the Home Team.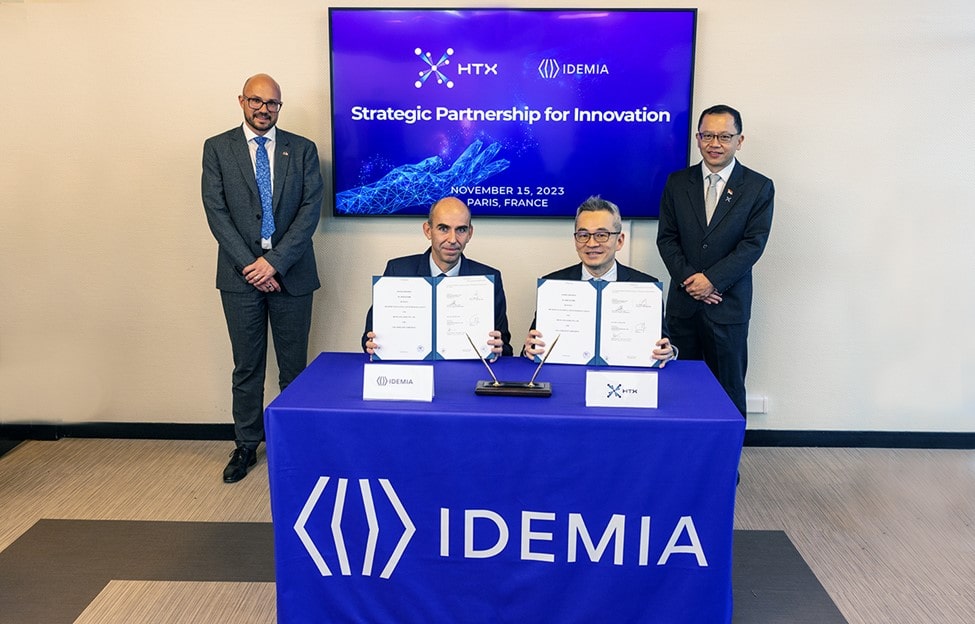 Furthermore, HTX signed a master agreement under a Strategic Partnership for Innovation with multinational technology company Idemia on 15 Nov. This agreement entails collaboration on research and development in biometrics and forensic technologies.