Before 8 April this year, we were more than certain of who'd be our next Prime Minister.
In November 2018, after Heng Swee Keat was appointed as the First Assistant Secretary-General of the PAP, he's been the frontrunner as our next PM. This position was more or less set in stone when he was appointed as the Deputy Prime Minister in May 2019.
But on 8 April, the PAP held a press conference, whereby DPM Heng said he would be stepping aside as the leader of the fourth-generation PAP so a younger one can take his place, which means he's officially out of the race to be next PM.
He had then said, "The next Prime Minister should have a sufficiently long runway – to master the demands of leading our nation; formulate and see through our longer-term strategies for our country; and win the confidence and support of Singaporeans to build this shared future together.
"This year, I am 60. As the crisis will be prolonged, I would be close to the mid-60s when the crisis is over. The 60s are still a very productive time of life.
"But when I consider the ages at which our first three Prime Ministers took on the job, I would have too short a runway should I become the next Prime Minister then."
Since then, there hasn't been any update on who'd be our next PM.
Until today.
PM Lee: 4G Team Will Decide Who'll be the Next PM Well Before the Next General Election
In a PAP convention held today, PM Lee addressed this issue.
But no, he didn't announce who'd be the next PM. Instead, he gave a deadline.
He said that the 4G team needed a "little longer" to choose their next leader, but it'd be in time for the next General Election.
"As the situation stabilises, settling on my successor will be an important matter which cannot be put off indefinitely.
"The 4G team will need a little longer to make a decision. But I am confident that they will settle it well before the next General Election comes around."
The next General Election must be held before August 2025.
In the previous GE, DPM Heng was positioned as the frontrunner about 1 year 9 months before the GE.
Join our Telegram channel for more entertaining and informative articles at https://t.me/goodyfeedsg or download the Goody Feed app here: https://goodyfeed.com/app/
The 4G team has been relooking at the issue of succession. PM Lee added, "It's about developing a strong team and settling among themselves a primus inter pares – a first amongst equals, one who can bring others together and bring out the best from every member of the team.
"COVID-19 has been a stern test for the 4G. It's tested their resolve, both individually and collectively."
So far, four 4G leaders appeared to be in the race.
Chan Chun Sing, 51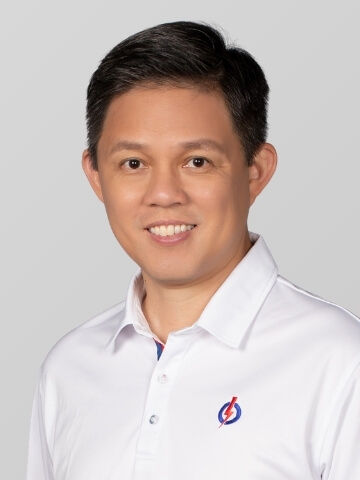 Mr Chan may not always know where cotton comes from, but the 51-year-old is certain adept in the field of politics.
From 1987 to 2011, Mr Chan served in the Singapore Army, where he eventually became chief of army.
He then entered politics in 2011 by contesting in Tanjong Pagar GRC as a PAP candidate. His team won in a walkover and he was elected to office as a Member of Parliament (MP).
During the election campaign, Mr Chan used the Hokkien phrase "kee chiu" (meaning "hands up") at a rally to engage the crowd, which later became a nickname for him in Singapore.
After the election, Mr Chan was appointed Acting Minister for Community Development, Youth and Sports; and Minister of State for Information, Communications, and the Arts.
At 42, he was one of the youngest ministers to be appointed to the Singapore Cabinet.
He was promoted to full minister two years later and helmed the Ministry of Social and Family Development .
He now serves as the Education Minister, and is second assistant secretary-general of the PAP.
Ong Ye Kung, 51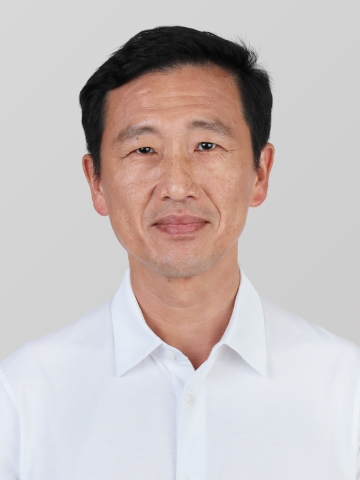 Some of you might be wondering why Daniel Dae Kim is in the running to be Prime Minister. Well, he's not. The man above is actually Mr Ong Ye Kung, our Health Minister.
We can see why you mixed up the two, though.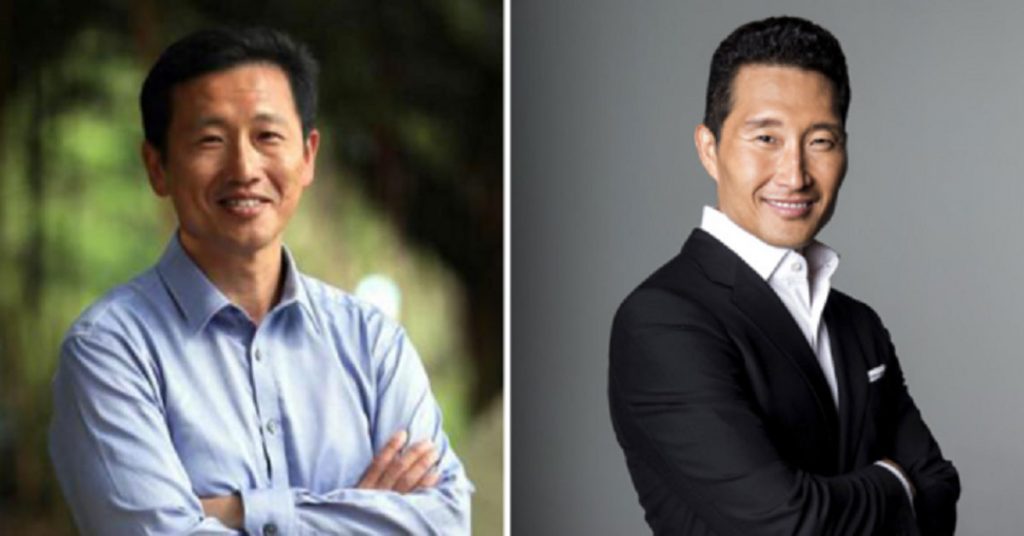 Before entering politics, Mr Ong worked in the Ministry of Communications and Ministry of Trade and Industry, and was also appointed Assistant Secretary-General of NTUC.
In 2011, Mr Ong joined a PAP team led by then-Minister for Foreign Affairs George Yeo to fight for parliamentary seats in Aljunied GRC. They ended up losing to the Worker's Party, but Mr Ong didn't give up.
He ran once again in 2015 in Sembawang GRC and won this time.
He was immediately appointed Acting Minister for Education (Higher Education and Skills) and was promoted to full minister the next year, leading the education ministry.
Interestingly, he was principal private secretary to PM Lee from 2003 to 2005, and his press secretary before that.
Lawrence Wong, 48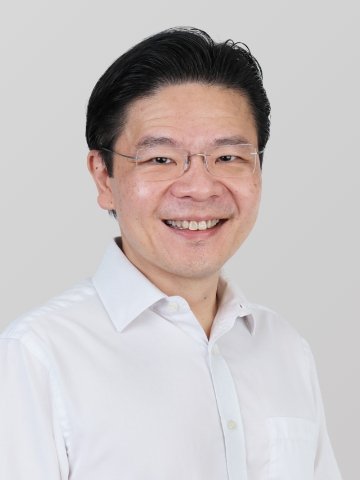 Now, here's a man who needs no introduction.
Many Singaporeans know Mr Wong because he's the face of the fight against COVID-19 in Singapore.
Just like Mr Ong, Mr Wong served as the Principal Private Secretary to PM Lee for three years. He also worked in the Ministry of Trade and Industry, the Ministry of Finance, and the Ministry of Health before becoming a politician.
Mr Wong was elected to Parliament at the 2011 general election representing West Coast GRC.
He was made a full minister just three years later and has held positions in several ministries.
More notably, Mr Wong is the country's co-chair of the multi-ministry taskforce on COVID-19, which is why residents are familiar with him.
Many Singaporeans now have a favourable view of Mr Wong thanks to his role in the government's response to the pandemic.
Mr Wong is currently serving the Finance Minister, a position that DPM Heng used to helm.
Desmond Lee, 44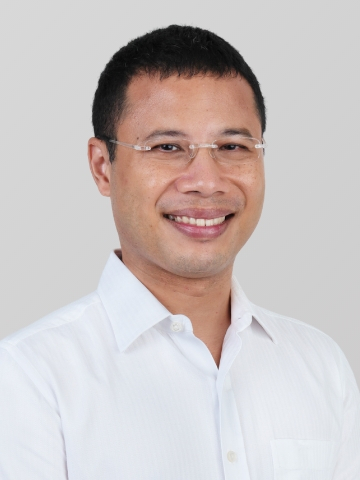 The youngest politician on this list is Mr Desmond Lee, who serves as Minister for National Development.
Mr Lee entered politics in 2011 with a win in Jurong GRC, and was appointed Minister for Social and Family Development in 2017.
He was also appointed as Second Minister for National Development that year.
Mr Lee successfully moved to West Coast GRC for the 2020 general election, and now co-chairs the Singapore Together movement, which encourages cooperation between residents and the government.
Before becoming a politician, Mr Lee served as a deputy public prosecutor and state counsel in the criminal justice division of the Attorney General's Chambers.
He also headed the Ministry of Health's legal department and was Temasek's in-house lawyer.
And now, you might be thinking: could it be a fight between Ong Ye Kung and Lawrence Wong, since they've been appearing publicly more often due to their involvement in the COVID-19 fight?
No.
PM Lee: Not a Squid Game
At the recent gala dinner for Bloomberg New-Economy Forum, Bloomberg editor-in-chief John Micklethwait had asked PM Lee if he is choosing his successor "Squid Game" style.
He was referring to how PM Lee placed Ong Ye Kung and Lawrence Wong on the COVID-19 task force and asked if PM Lee is playing an elimination game with them:
"It looks a little like Squid Game. Do you have any idea how are they performing? Are you thinking of eliminating them or continuing?"
PM Lee, however, denied the analogy.
He stated that he is trying to build a team that can offer different skillsets, and not eliminate any "participants": "I do not have spare. I am not looking for a winner. I am trying to build a team, and the team needs many different skills and many different people to carry a very heavy responsibility of taking Singapore into the next generation, beyond me and my age group of leaders."
As for why people are placed on the task force, it's because they have "something to offer".
"If I do not put the best people available on the Covid-19 team, what am I doing with them?"
So yes, let's give them a "little longer" to decide who'll be leading our country. For all you know, Ivan Lim might be elected in during a by-election and become our next PM.
Read Also:
Featured Image: Facebook (People's Action Party)